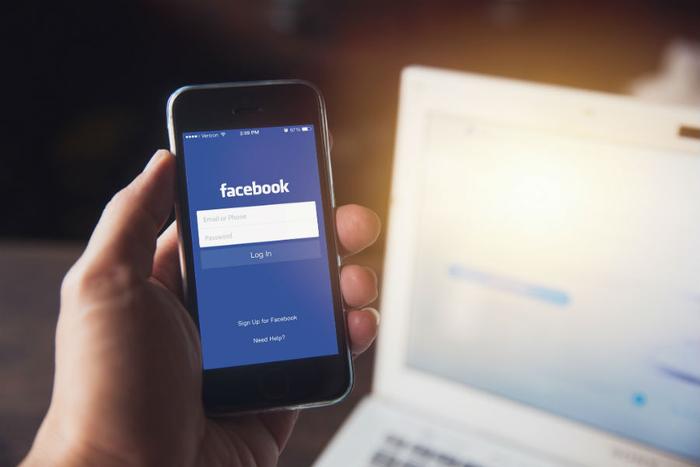 A number of progressive groups are planning to launch a six-figure digital ad proposal that will push the Federal Trade Commission (FTC) to break up Facebook.
The group has three main goals that it hopes will ultimately dismantle the monopoly Facebook has on social media:
Break off Instagram, WhatsApp, and Messenger into their own companies that are separate from Facebook;

Make it possible for users on competing social networks to communicate with each other; and

Implement stronger privacy rules.
The groups have started an online petition entitled Free From Facebook that clearly outlines their missions and goals. It also provides details on the immense power Facebook wields over our current society.
"Facebook and Mark Zuckerberg have amassed a scary amount of power," the website says. "Facebook unilaterally decides the news that billions of people around the world see every day. It buys up or bankrupts potential competitors to protect its monopoly, killing innovation and choice. It tracks us almost everywhere we go on the web and, through our smartphones, even where we go in the real world."
"The five members of the Federal Trade Commission, which is the part of our government tasked with overseeing Facebook, can make Facebook safe for our democracy by breaking it up, giving us the freedom to communicate across networks, and protecting our privacy. Together, we will make sure that they do," the groups conclude.
Facebook responds
The proposed ads will run online on Twitter, Instagram, and Facebook, as well as in traditional website ad slots. The groups involved include Demand Progress and MoveOn Civic Action, in addition to the anti-concentration Open Markets Institute.
The groups have decided to push the issue now because of the FTC's new Chairman Joe Simons, who has expressed some willingness to explore tech concerns. As of yet, no new FTC commissioners have expressed their agreement that any Silicon Valley giants should be broken up.
In response to the push for action, Facebook said that splitting up its various entities would be a detriment to consumers.
"Facebook is a competitive environment where people use our apps at the same time they use free services offered by many others," said a Facebook spokesperson. "The average person uses eight different apps to communicate and stay connected. People use Facebook, Instagram, WhatsApp, and Messenger because they find them valuable, and we've been better able to fight spam and abuse and build new features much faster by working under one roof."
Recent scrutiny and privacy concerns
News of this push to break up the social media giant comes after the company has experienced a great deal of scrutiny.
Earlier this year, Facebook was being investigated after up to 87 million people had their data repurposed by Cambridge Analytica to influence voter decisions in the 2016 election. CEO Mark Zuckerberg spent nearly four hours taking questions from 42 Senators, all focused on his company's mistakes with user privacy.
"Our sophistication in handling these threats is growing and improving quickly," Zuckerberg said. "We will continue working with the government to understand the full extent of Russian interference, and we will do our part to not only ensure the integrity of free and fair elections around the world, but also to give everyone a voice and to be a force for good in democracy everywhere."
Steps towards greater privacy
Following the Cambridge Analytica scandal, Facebook announced plans to enforce Europe's stringent privacy settings around the world. The company says its taking steps to comply with the EU's General Data Protection Regulation, which is set to go into effect later this month on May 25th.
Under this new legislation, companies must obtain consumers' consent before sharing their information, and that consent can be rescinded at any time. Users under the age of 16 must also have a parent consent on their behalf.
The laws give users the option to choose whether they want Facebook to use partner data to show relevant ads. The company decided to convert 20 privacy screens to one single screen, streamlining and clearly defining the security process. Facebook also now disables the facial recognition feature -- unless directed otherwise by users -- and asks consumers if they want to display religious, political, or relationship information on their profiles.
"We support smart privacy regulation and efforts that make it easier for people to take their data to competing services," a Facebook spokesperson said. "But rather than wait, we've simplified our privacy controls and introduced new ways for people to access and delete their data, or to take their data with them."