---
Everyone knows the secret to making money in the stock market is to buy low and sell high.
Holding a stock when its price crashes through the floor isn't part of the formula.
But how do you know when a stock price is poised for a big fall? You can invest in software or learn to read the tea leaves of a particular stock's chart.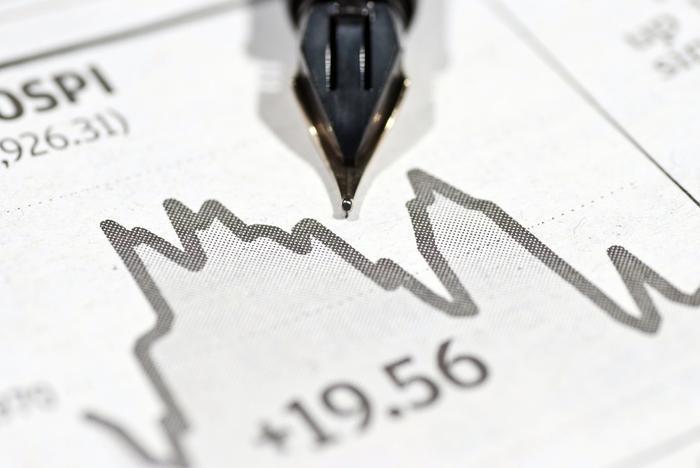 But some professors at the University of California Berkeley business school say they have developed a simpler way. They say their system has already been put to the test.
Price crash flag system
The researchers focused on the stock of Barracuda Network. When the stock price fell almost 35% in a day in September, the Berkeley system had already flagged the signs that led to the fall.
The new system measures crash risk and is based on a study of 14 years of stock data. It was developed to help investors actively avoid price crashes.
The system is based on flags, which researchers developed after looking at earlier stock price declines. According to the system, when a company receives three or more flags, that's a strong indicator that its stock price is about to crash.
"We have found these crash flags to be an effective tool for investors," said Professor Richard Sloan, of the Haas Accounting Group. "Barracuda had been consistently raising between four and five flags over the previous month, so this is a good example of the price crash flag system in action. Despite reporting a healthy 14% revenue growth rate, Barracuda disappointed investors, who had been expecting even more."
Highs and lows
On September 29, Barracuda stock hit an intraday high of $25.16. It crashed the next day, closing at $15.58.
Since then, Barracuda stock has failed to regain its pre-earnings level, as the company has revised its earnings estimates downward. For investors holding such a stock, the loss can be significant.
Sloan says about 70% of market crashes occur when the company announces earnings and discusses them – along with the outlook – on a conference call with analysts and reporters.
"We wanted to understand the types of signals that can help to predict such price crashes," Sloan said.
To develop the tool, researchers studied 14 years worth of stock return data between 2001 and 2014.
The five flags
The researchers found five variables that helped foretell stock price crashes. These variables include:
Unusual trading volume
High short interest
Large accounting accruals
Extreme valuations
High growth expectations
According to the formula, stocks ranking very high on at least three of these variables were significantly more likely to experience a price crash over the next six months.
"We're not necessarily advocating that investors should trade stocks based on crash risk flags alone," said Sloan. "But we strongly suggest that stocks with three or more flags be carefully examined before continuing to hold them through earnings season."
Sloan says if investors will remember these five flags, they should be better able to experience less volatility in their portfolios.
---