---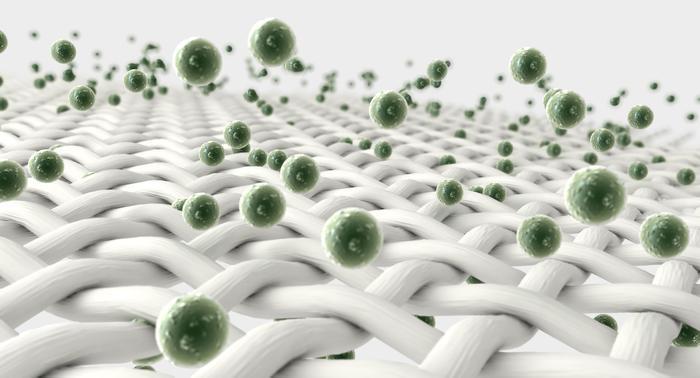 In recent years bedbugs have become a scourge of travelers, who have encountered these tiny pests in hotels across the U.S. and brought them home with them.
Prepare to stop scratching because Simon Fraser University (SFU) biologist Regine Gries says she and her team say they have solved the problem.
Working with SFU chemist Robert Britton and a team of students, Gries and her husband Gerhard say the have found the solution – a set of chemical attractants, or pheromones, that lure the bedbugs into traps, and keep them there.
The bedbug trap is expected to be commercially available sometime in 2015.
Biggest challenge
"The biggest challenge in dealing with bedbugs is to detect the infestation at an early stage," says Gerhard Gries, who holds an NSERC-Industrial Research Chair in Multimodal Animal Communication Ecology. "This trap will help landlords, tenants, and pest-control professionals determine whether premises have a bedbug problem, so that they can treat it quickly. It will also be useful for monitoring the treatment's effectiveness."
If it works there should be a huge demand for these bedbug traps. The blood-sucking insects were once thought eradicated from the developed world. In recent years they are back, and not just in low-income housing but also upscale hotels and apartments, and public spaces like stores, movie theaters, libraries and even public transit.
Germ-carriers
Just in recent years scientists have changed their somewhat benign view of bedbugs, now viewing them as a public health hazard. They were recently discovered as transmitters of the pathogen that causes Chagas disease, which is prevalent in Central and South America.
Getting rid of bedbugs in the past has been a complicated and expensive process. Gries hopes her trap changed that.
As luck would have it Regine Gries is immune to bedbug bites. While others may develop swelling and itching she only experiences a slight rash.
That allowed her to subject herself to thousands of bedbug bites to feed the large colony needed for the research project. Gerhard, meanwhile, began searching for pheromones that would attract the inspects and ultimately trap them.
The process took eight years and was filled with starts and stops. At one point the research team developed a pheromone blend that worked perfectly well in lab experiments but got no results when placed in a bedbug-infested apartment.
That's when Britton entered the picture and was able to fine-tune the structure of the bait so that it was effective at drawing bedbugs in a natural environment.
Tips
Until the trap hits the market, travelers have to be on the lookout for these tiny pests. Here are some steps you can take to spot and avoid bedbugs:
Check hotel headboards, mattresses and box springs for bedbugs and dark blood spots.

Hang all clothing. Leave nothing lying on the bed or furniture.

Avoid storing your clothing in the hotel's furniture drawers.

Store suitcases on a luggage rack as far from the bed as possible.

Vacuum suitcases when returning home, and immediately wash clothing in hot water.

Between trips, store luggage in a sealed plastic bag in a garage or basement, away from bedrooms.

If you suspect your hotel has bedbugs, ask for a change of rooms.
Thanks
Keep an eye on your inbox, the lastest consumer news is on it's way!
Unsubscribe easily whenever you want
---