---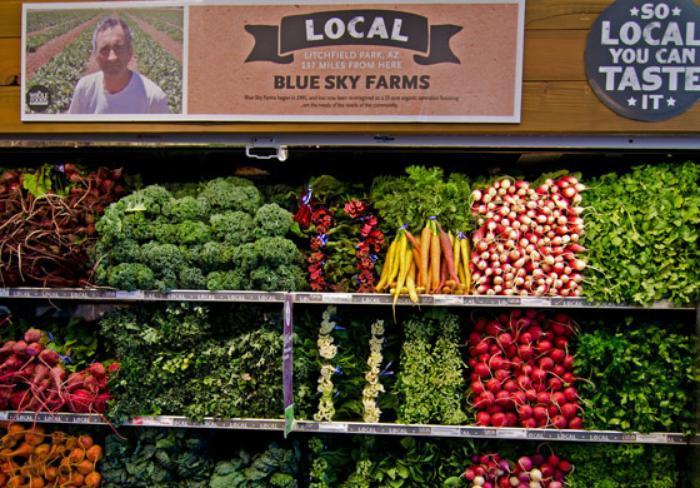 Whole Foods is introducing what it bills as a marketing innovation on Oct. 15: a "Responsibly Grown" rating system in which produce for sale will be rated either "good," "better" or "best."
According to co-CEO John Mackey, the labeling system will satisfy people's "hunger for more transparency.... We have the technology to make that transparency come alive. Every product we sell has a story attached to it. People want it and we try to give it to them."
How will Whole Foods determine where produce ranks on the good through best spectrum? The short answer is: it's complicated.
The long answer is both complicated and vague. According to Food Business News):
The labeling system is based on an index to measure the performance of products relevant to such sustainable topics as pest management, farmworker welfare, pollinator protection, water conservation and protection, soil health, ecosystems, biodiversity, waste, recycling and packaging, energy and climate. … The ratings also will reward suppliers for certification by a number of leading social and environmental standards including:  Fair Trade, Rainforest Alliance, Protected Harvest, and Demeter Biodynamic certification.
The rating system is not the only produce-based innovation Whole Foods is currently experimenting with. The Austin, Texas-based retailer is also planing to lower some of its produce prices — but only in its Austin-area stores.
This lower-price "pilot program" might be expanded to other stores in the chain, if proven successful.
---