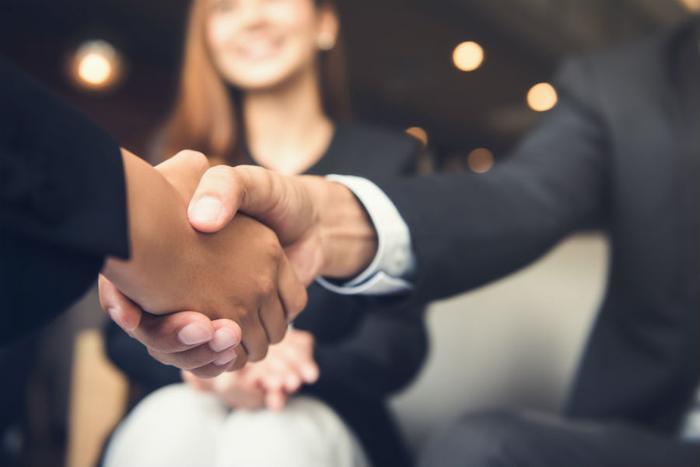 The job market may be much stronger than most economists believed. A new report from ADP and Moody's Analytics shows the U.S. economy added 275,000 private sector jobs in April.
That's the most since July and far exceeded the consensus estimate of 177,000 new jobs. On Friday, the Bureau of Labor Statistics will issue the government's official employment report for April.
The ADP report showed jobs related to services increased the most last month. The business and professional services sector led the way, adding 59,000 positions. Companies that provide education and health services created 54,000 jobs. Leisure and hospitality companies grew by 53,000 positions.
The manufacturing sector, dampened by tariffs and trade disputes in recent months, showed new strength in April. Goods-producing industries gained 52,000 jobs, thanks in large part to a healthy increase in construction jobs.
Much of last month's job growth occurred at businesses with between 50 and 499 employees. These mid-sized firms produced just over half of April's payroll expansion. Small businesses added 77,000 jobs. Growth was slowest at the nation's largest companies.
Holding firm
"The job market is holding firm, as businesses work hard to fill open positions," said Mark Zandi, chief economist of Moody's Analytics. "The economic soft patch at the start of the year has not materially impacted hiring.  April's job gains overstate the economy's strength, but they make the case that expansion continues on."
Ahu Yildirmaz, vice president and co-head of the ADP Research Institute, said April's strong showing followed a first quarter that appeared to signal a slowdown in economic expansion.
The latest Manufacturing ISM Report On Business appears to confirm a strong start to the second quarter. It found that economic activity in the manufacturing sector grew last month and the overall economy grew for the 120th consecutive month.
But even though that report documents continued economic growth, it said the expansion was at lower levels. The report said supplier deliveries, inventories, and imports were higher last month, primarily due to inventory growth exceeding consumption.