---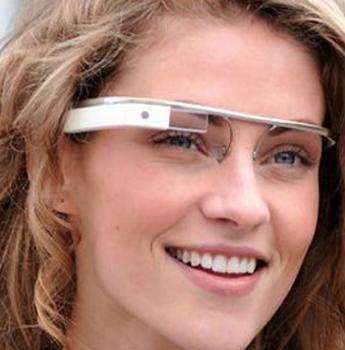 If it lives up to Google's expectations, Google Glass may turn out to be the next big thing. But besides winning public acceptance, the odd new device has to face some very real hurdles, including possible restrictions by regulatory agencies and, of course, Congress.
There are also growing warnings that wearing the device may be an invitation to crime, just as smartphones, iPads and laptops are frequent targets of criminals who not only make off with an expensive device but also with quite a bit of the victim's personal information -- a practice known as "Apple-picking."
On the legislative front, Rep. Joe Barton (R-Texas) and seven other members of the Congressional Bi-Partisan Privacy Caucus are asking Google CEO Larry Page for more information about Google Glass, saying they're concerned about possible misuse of information gathered by consumers wearing the miniature computer.
"As members of the Congressional Bi-Partisan Privacy Caucus, we are curious whether this new technology could infringe on the privacy of the average American," the letter says.
The letter also poses several questions aimed at making sure consumers' rights are protected, including:
When using Google Glass, is it true that this product would be able to use Facial Recognition Technology to unveil personal information about whomever and even some inanimate objects that the user is viewing? Would a user be able to request such information? Can a non-user or human subject opt out of this collection of personal data? If so, how? If not, why not?
In Google's privacy policy, it states that the company "may collect device-specific information (such as your hardware model, operating system version, unique device identifiers, and mobile network information including phone number)." Would Google Glass collect any data about the user without the user's knowledge and consent? If so, why? If not, please explain.
Will Google Glass have the capacity to store any data on the device itself? If so, will Google Glass implement some sort of user authentication system to safeguard stored data? If not, why not? If so, please explain.
The letter asks Page to respond no later than Friday, June 14, 2013. A complete copy of the letter to Google can be found here (pdf).
Others signing the letter include, Rep. John Barrow (D-GA), Rep. Steve Chabot (R-OH), Rep. Henry C. "Hank" Johnson Jr. (D-GA), Rep. Walter Jones (R-NC), Rep. Richard Nugent (R-FL), Rep. Bobby Rush (D-IL) and Rep. Loretta Sanchez (D-CA).
Risk of theft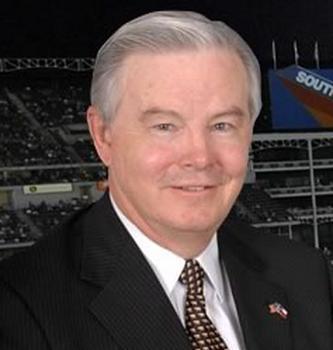 And then there's the little problem of crime. Google Glass is not exactly something you can hide in your briefcase, backpack or jacket pocket. It sits right there on your face in plain view.
It's now quite commonplace for smartphones, iPads and similar devices to be yanked right out of the user's hand by street thugs who roam the subways, cafes and coffee shops.
Besides their monetary value, portable computing devices increasingly have a lot of very valuable and sensitive personal information stored on them, or contain code that will connect you to the user's info online.
It's not hard to foresee this becoming a major problem. While admittedly, Google Glass would capture an image of the crook approaching the victim, that's not likely to be much consolation.
While companies always assure us they have thought of everything, it often turns out not to be the case, as New York Attorney General Eric Schneiderman has noted in letters to the CEOs of Apple, Google, Microsoft and Samsung, requesting that they make changes to their devices that would make it harder for crooks to wipe out the previous user's info in preparation for selling the loot.
In New York City alone, a total of 11,447 cases of stolen "iDevices" (iPhones and other iOS devices) were reported to the New York City Police Department (NYPD) between January 1 and September 23, 2012, a rise of 3,280 over 2011, Schneiderman noted.
"The companies that dominate this industry have a responsibility to their customers to fulfill their promises to ensure safety and security," Schneiderman said. "This is a multi-billion dollar industry that produces some of the most popular and technologically advanced consumer electronic products in the world. Surely we can work together to find solutions that lead to a reduction in violent street crime targeting consumers."
Incidents turn violent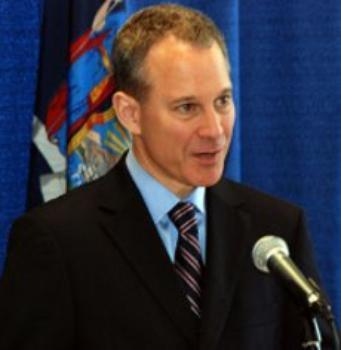 Schneiderman listed some recent cases of Apple-picking that have turned violent, including:
On April 19, 2012, a 26-year-old chef at the Museum of Modern Art was killed for his iPhone on his way home to the Bronx.
On April 2012, twenty-year-old Alex Herald was stabbed during an iPhone theft.
In September 2012, in three separate incidents, women were violently attacked for Apple and Samsung devices.
In February 2013, three people were stabbed on a subway platform in Queens in a fight over an iPhone.
Earlier this month, a woman was mugged at gunpoint in Crown Heights for her Android device.
---