---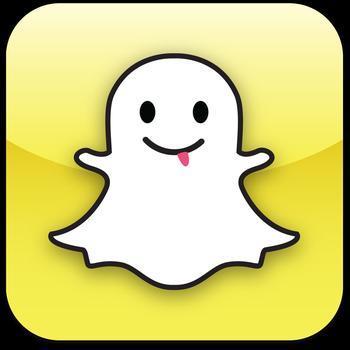 Just about everyone has by now learned the hard way that photos posted to Facebook and other social sites may never go away. Sure, you may be able to remove them from your timeline but chances are, they're still floating around out there somewhere, just waiting to pop up at the worst possible time. You know the kind of photos we're talking about.
Snapchat is one of a number of new products designed to attack the problem. Basically, the iPhone and Android app puts the time element -- and, of course, the visual element -- back into the chat concept. Snapchat lets you send a photo or brief video to one or more friends. After they look at it for a few seconds, it disappears.
"The allure of fleeting messages reminds us about the beauty of friendship -- we don't need a reason to stay in touch," is how Snapchat explains it. "There is value in the ephemeral. Great conversations are magical. That's because they are shared, enjoyed, but not saved."
"It became clear how awful social media is," said one of Snapchat's founders, Evan Spiegel, 22. "There is real value in sharing moments that don't live forever."
Of course, nothing is ever quite as simple as we might hope. The fleet-of-finger recipient may be able to grab a screenshot of the image you send. Snapchat says it will warn you if this happens but that's about it, as far as remedies go.
It's still true, of course, that the safest way to keep potentially embarrassing images private is to keep them to yourself.
It should also be noted that Snapchat states in its terms of service that it is not intended to be used by children, but doesn't take any steps to verify users' age. Parents still need to monitor their offsprings' online activities.
Other apps
There's actually quite a land rush in the private-app business these days. Several new companies are offering interesting ways to boost online privacy.
Wickr, whose motto is "Leave no trace," is an iPhone app that claims to provide "military-grade encryption of text, picture, audio and video messages" and to let you control who can read your messages and for how long.
Vidburn, which seems determined to communicate only through pictures (sort of like IKEA) promises you can, "Share goofy videos with your friends that self-destruct after being watched."
Poke, an app produced by none other than Facebook, garnered this review in the Apple apps store: "Huge ripoff of snapchat! Good app but why try and copy what already exists? Make something original. I think I'll stick with snapchat at least until this goes big." That pretty well says it.
---