---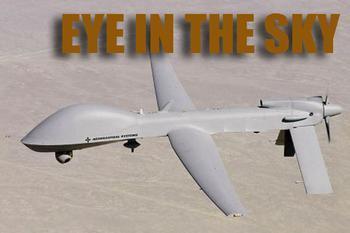 We don't mean to create paranoia, but it seems there are no secrets anymore. Almost everything you do now is public, and there's always the chance someone is looking over your shoulder.
Take the whole issue of aerial drones. These small, pilotless planes were developed for military purposes but are also now being deployed in U.S. airspace.
A new report from the Congressional Research Service -- "Integration of Drones into Domestic Airspace: Selected Legal Issues" -- warns that "perhaps the most contentious issue concerning the introduction of drones into U.S. airspace is the threat that this technology will be used to spy on American citizens."
Eye in the sky
In 2012 the Electronic Privacy Information Center (EPIC) warned Congress that "there are substantial legal and constitutional issues involved in the deployment of aerial drones by federal agencies." EPIC, along with more than 100 organizations, experts, and members of the public, petitioned the Federal Aviation Administration (FAA) to begin a rule making to establish privacy safeguards.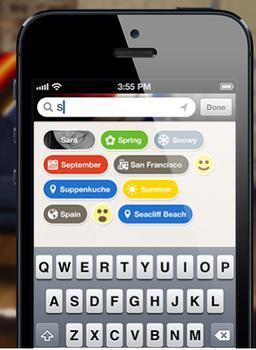 Law enforcement advocates the use of domestic drones for surveillance, but the American Civil Liberties Union (ACLU) warns it would be a move that "would profoundly change the character of public life in America."
There are also privacy issues involving our every day communication. Earlier this month the operator of the Path social networking app agreed to settle Federal Trade Commission (FTC) charges that it deceived users by collecting personal information from their mobile device address books without their knowledge and consent.
The company also will pay $800,000 to settle charges that it illegally collected personal information from children without their parents' consent.
Spying on your kids
But what about a technology that's sole purpose is to allow parents to spy on their children? App developer Retina-X Studios has rolled out a version of its Mobile Spy app for the Apple iPhone 5.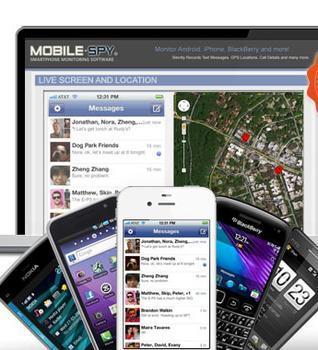 Parents can load the app on their children's iPhone and then keep tabs on their activities. According to the developers, the hidden software remains completely silent on the device while it monitors text messages, call information, GPS locations and other activities of children or employees, even if phone logs are erased.
Though it sounds a bit creepy, Derrick, a Mobile Spy user, calls it a "priceless" piece of software.
"After having some doubts about honesty, this really helped set the record straight and confirmed my suspicions," he said.
"For those who want to keep tabs on their teens, this is the answer," said Craig Thompson, media coordinator of Retina-X Studios. "Mobile Spy provides parents with the information they need, when they need it. This helps keeps teens safe, and helps parents feel better about letting them out of their sight with an iPhone."
Another view
But not everyone agrees that it's healthy or productive for parents to spy on their kids. Dr. Larry Rosen, professor of psychology at California State University, Dominguez Hills, told a panel at the 2011 convention of the American Psychological Association, that spying on kids is counter productive.
"If you feel that you have to use some sort of computer program to surreptitiously monitor your child's social networking, you are wasting your time," Rosen said, "Your child will find a workaround in a matter of minutes."
He encouraged parents to assess their child's activities on social networking sites, and discuss removing inappropriate content or connections to people who appear problematic. Parents also need to pay attention to the online trends and the latest technologies, websites and applications children are using, he said.
---