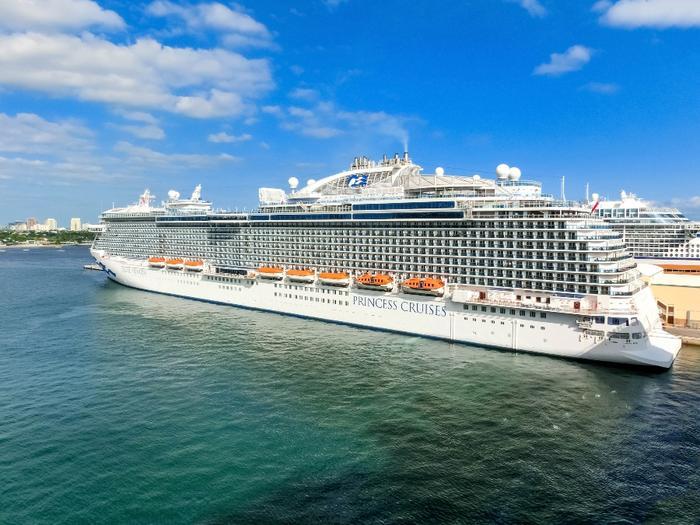 The widow of a man who died of the coronavirus (COVID-19) after being a passenger aboard the Grand Princess has filed a lawsuit against Princess Cruise Lines, charging negligence on the part of the company.
Michael Dorety, a retired firefighter from Crowley, Texas, boarded the Grand Princess cruise ship in San Francisco in early March with his wife Susan. He died after getting the virus.
Susan Dorety's suit claims that some passengers who had COVID-19 symptoms had just left the ship while more than 60 others were allowed to remain on-board after they had been exposed to the virus.
The complaint says the cruise line alerted the previous passengers four days later that they had been exposed to the virus but did not warn the passengers who had just boarded. The Grand Princess attempted to return to California but was denied permission for several days, delaying its eventual arrival in San Francisco.
"It is shocking to me that a cruise line that had just discharged coronavirus-infected passengers took onboard a new group of passengers to then mingle with others who had been exposed," said Houston attorney Rusty Hardin, who represents Dorety.
Other action
It's just the latest lawsuit to be filed against cruise lines over coronavirus-related issues, but legal experts say the law makes cases like this difficult to win. 
USA Today recently reported that a law passed nearly 100 years ago limits losses related to physical injuries and makes no provision for emotional or psychological injury in this kind of case. Under the law, survivors are barred from suing, even if a family member dies on a ship at sea.
That hasn't deterred lawyers representing passengers and their families. The USA Today account tells of one attorney who has signed up 34 clients for a suit against Princess Cruises. The cruise line, without commenting on the case, told USA Today that its response throughout the pandemic has been focused on the health and safety of passengers and crew and it remains "sensitive to the difficulties the COVID-19 outbreak has caused."
Shutdown mode
The cruise line industry is in shutdown mode after the Centers for Disease Control and Prevention (CDC) last week extended its No Sail Order for all cruise ships.
Over the past few weeks, at least 10 cruise ships were reported to have either crew or passengers that tested positive or showed symptoms of respiratory or influenza-like illnesses. 
As of last Friday, the U.S. Coast Guard counted more than 100 cruise ships still at sea with close to 80,000 passengers on board, either in or near U.S. ports and waters.