---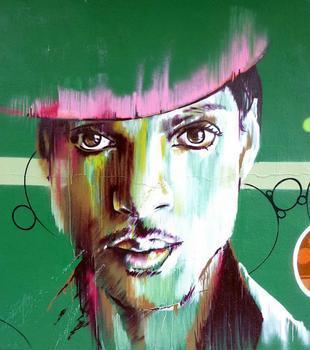 The sudden death of pop music icon Prince has produced something of a run on compact discs – specifically Prince CDs.
Despite music's recent migration to digital media, Prince carefully kept his music off the Internet -- so if you wanted Prince's music, you pretty much had to buy the CD. As a result, stores that still sell CDs have been doing brisk business since news of the star's death was announced Thursday.
In fact, Prince's fierce independence and defense of his intellectual property set the standard in the industry, influencing other top performers to take a hard line against music streaming services.
A number of Prince CDs are for sale on eBay, and available sales data show fans have been buying them up. For example, "Prince My Best Work Classic Collections" has nearly sold out, with 30 copies selling in one hour.
"The Prince Greatest Hits 2-CD Collection" has sold 49 copies on eBay, all 49 sold in the last 24 hours. Copies are selling for $16.77, about what a music CD normally costs.
However, a single copy of the 1984 "Prince and the Revolution Purple Rain" vinyl album is listed at the collector's price of $599. As of this writing, no takers yet. A Purple Rain poster has three people watching, with a "buy it now" price of $249.
The rock superstar's unexpected and untimely death sent shock waves through the music industry and resulted in massive media coverage. Media outlets from CBS News to the Drudge Report to Google adopted a purple motif Thursday and Friday in honor of Prince Rogers Nelson, dead at the age of 57.
---