---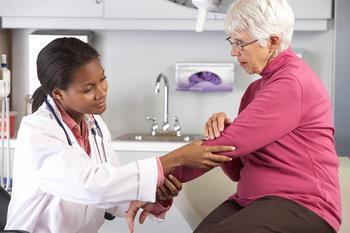 They once were called family doctors. Now they are called primary care specialists and they are the doctors you see for aches and pains, fevers, rashes and other routine ailments.
Finding one is getting harder and harder. For years medical associations have been sounding the alarm over a growing doctor shortage, mainly primary care physicians working in rural and inner city areas.
Researchers at the George Washington University School of Public Health and Health Services (SPHHS) have just completed a study showing that this shortage is getting worse. The study found that fewer than 25 percent of new doctors go into primary care and only a small fraction, 4.8 percent, set up shop in rural areas of the U.S.
"If residency programs do not ramp up the training of these physicians the shortage in primary care, especially in remote areas, will get worse," said lead study author Candice Chen, an Assistant Research Professor of Health Policy at SPHHS. "The study's findings raise questions about whether federally funded graduate medical education institutions are meeting the nation's need for more primary care physicians."
Where's the accountability?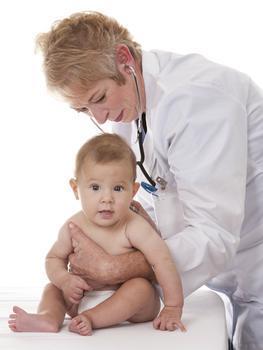 Yes, federal tax dollars go to programs that are supposed to be producing these needed doctors. A combined $13 billion a year is carved from the Medicare and Medicaid budgets to support the graduate medical education system. But with the declining numbers of primary care doctors graduating from medical schools, some experts say the U.S. government is not holding residency programs receiving this money accountable.
Medicaid and Medicare invest in these programs because their recipients – seniors and the poor – depend most on primary care physicians. The SPHHS study followed the career paths of 8,977 physicians who had graduated from 759 medical residency sites from 2006 to 2008, looking at where they ended up practicing three to five years later. Only 25% of the graduates were in primary care, the study found. In addition, nearly 200 of the 798 institutions receiving money to produce primary care doctors produced none at all.
Demand about to increase
This shortfall of primary care physicians is occurring at just the time they are most needed. The Affordable Care Act, also known as "Obamacare," goes into effect in January, with estimates of millions of additional people looking for a doctor. These new patients who live in rural areas may have a particularly hard time finding a health care provider.
The Association of American Medical Colleges (AAMC) has estimated that the U.S. needs about 20,000 more physicians and that the shortfall will increase to 100,000 in the next decade. One solution, it says, is to turn over some primary care responsibilities to other health care professions.
AAMC commissioned a poll of patients and found that, while about half of Americans prefer physicians as primary care providers, they are willing to be treated by nurse practitioners and physician assistants if it means getting faster treatment.
Alternative
"As this nation faces a critical doctor shortage – 90,000 by the year 2020 – we must find ways to be certain patients have access to the care they need," said Darrell G. Kirch, M.D., president and CEO of the AAMC. "By our estimate, training 4,000 more doctors a year is a critically important part of the solution. But medical schools and teaching hospitals also are exploring innovative methods of care delivery that involve all members of the team to address patient needs when appropriate."
Kirch said the study shows that Americans are open to the possibility of being treated by someone other than a doctor. While it's not a complete solution, he said allowing other professionals to make bigger contributions could help meet critical needs.
---