---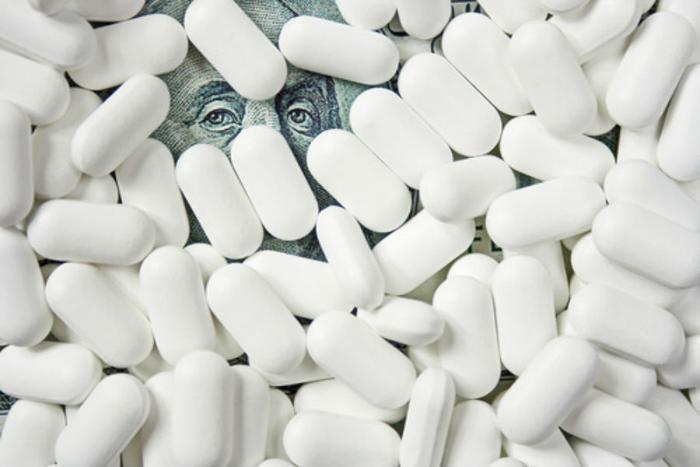 Drug prices are a hot button issue in the unfolding presidential campaign. Reports of skyrocketing drug prices have mobilized politicians and sent pharmaceutical companies into damage control mode.
Now comes a study from Consumer Reports that has uncovered what it says is a startling variation in drug costs.
A scan of some 200 prices for commonly prescribed drugs found that some can cost as much as ten times more at one retailer than another, even within the same zip code.
The study was carried out by secret shoppers, who called pharmacies and requested retail prices — the out of pocket price you would pay if you didn't use your insurance — for the generic versions of five common prescription drugs.
The drugs included Actos, for type 2 diabetes; Cymbalta, an antidepressant also used to treat muscle and bone pain; Lipitor, for high cholesterol; Plavix, a blood thinner; and Singulair, for asthma.
Here's some of what the secret shoppers uncovered:
$49 vs. $249
In Raleigh, N.C., prices for a month's supply of the same drug — generic Cymbalta —varied widely even among stores that were just a few miles from each other. On the low end, the drug was available for $43 at Costco versus a high of $249 at Walgreens.
In Dallas, the price was $150 for generic Plavix at CVS while at Preston Village Pharmacy, an independent, it sold for just $23.
In Denver, a prescription for generic Actos was $330 at Albertson's Save-On, but nearby Cherry Creek Pharmacy said it would sell the same drug for just $15.
"The pricing differences are nothing short of shocking," said Lisa Gill, deputy editor, Consumer Reports Best Buy Drugs. "Our advice to consumers is simple: shop around for your meds each and every time. Prices can vary significantly, no matter where you live and shop."
Gill reminded consumers that they should cover a wide range of pharmacies when they research drug prices – reputable online outlets, big box stores, and a local independent drug store.
International variations
There can also be wide variations in drug prices between nations. The medical journal Lancet Oncology has found the price of new cancer drugs can vary as much as 388%, depending on the country where you are purchasing them.
The UK and Mediterranean countries such as Greece, Spain, and Portugal pay the lowest average unit manufacturer prices for a group of 31 originator cancer drugs. Consumers in Sweden, Switzerland, and Germany pay the highest prices.
Cancer drug prices have gone through the roof in recent years, placing huge financial burdens on healthcare systems. Cancer drugs accounted for nearly a third of the medication costs in the European Union in 2009.
Senate report
In Washington this week, Senate Finance Committee Ranking Member Ron Wyden, D-Ore., and senior committee member Chuck Grassley, R-Iowa, released the results of their 18-month investigation into the pricing and marketing of Gilead Sciences' Hepatitis C drug Sovaldi and its second-wave successor, Harvoni.
The lawmakers charged the company pursued a marketing strategy and final wholesale price of Sovaldi – $1,000 per pill, or $84,000 for a single course of treatment – that it believed would maximize revenue. Building on that price, the report said Harvoni was later introduced at $94,500.
Fostering broad, affordable access was not a key consideration in the process of setting the wholesale prices, the report concluded.
---