---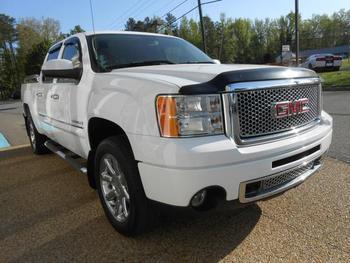 Industry sources report strong sales of used light trucks through the first six months of 2013, resulting in fewer bargains on the used car lot.
"June closed out the first half of the year with average auction prices of used vehicles up to eight years in age nearly equal to last year's level," said Jonathan Banks, executive automotive analyst with the NADA Used Car Guide. "Given the stability observed in used-vehicle prices year-to-date, we expect to close out the year with prices essentially unchanged from the historically high average of $15,664 in 2012."
While average prices of some used car classes dipped or stayed the same, full-sized pickups and SUVs saw a substantial 7.7% price hike. If you are in the market for a used pickup, it might be helpful to read what other owners have to saw about a particular model. Keep in mind that complaints are often anecdotal, but sometimes they can suggest areas for further research before signing on the dotted line.
Positive report
Keith, of Sussex, N.J., reports his 2010 GMC 3500HD SLE-2 4WD 6.0L has held up well, despite the fact that he's put lots of miles on it in a short period of time.
"Carry two tons in the bed more than once a month," Keith writes in a ConsumerAffairs post. "Added an extra trans cooler. Nothing but good things to say."
It's his second GMC and he says he's had good luck with both.
"The only issue is brake pad chatter over bumpy conditions," he reports. "Slight touch of the brake pad make it go away."
Christopher, of Rockaway, N.J., reports brake problems with his Chevy Silverado. He says his wife was driving the truck, which had 92,000 miles, when the brakes failed at a stop sign.
Rusted brake lines
"When I checked the truck, I saw a leak from one of the rear brake lines and noted that all the other brake lines had severe rust too," he writes. "Additionally, the brake warning light did not come on before this incident and only came on later as I transported the truck to a repair facility, after filling up the brake reservoir. There was absolutely no warning of any incident with the brakes before they failed and from what I have found out, this is a known issue to Chevrolet and there is an engineering investigation going on through the NHTSA but no recall has been issued yet."
Christopher said he finds it odd that Chevrolet used stainless steel in the exhaust system to avoid rust issues but did not use the same material for an important system like brake lines.
Some automotive complaints center, not so much on the vehicle's systems, but on cosmetics. Larry, of Bonne Terre, Mo., reports his recent vintage Nissan extended cab has a passenger door that won't open.
'Cheap plastic'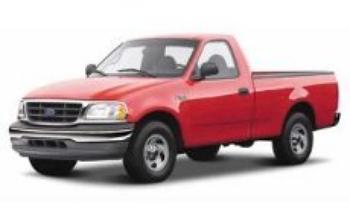 "I have the door panel off and can see everything seems to be working just stuck, so I pulled hard on the outside handle, it came off," Larry writes. "Cheap plastic! How do you get these things open without using the jaws of life?"
Brian, of Rio Rancho. N.M., has a 2006 Ford F150 and was relatively pleased until the engine started running rough and the check engine light came on.
"Took it to my buddy's shop where he ran a check and told me three spark plugs are bad and that happens when it goes over 100,000 miles," he writes. "The bad part is I only have 92,000 miles."
You may recall that Ford had a problem with its 1997 to 2002 model trucks spitting out spark plugs, resulting in costly repairs. Meanwhile, the apparent demand for used full-sized pickups could mean your wheels are worth more in a trade-in.
"Seasonal effects aside, consumers should expect trade-in prices to remain high through at least the end of the year, especially for full-size pickups and SUVs because of lower supply and increased demand from a recovery in construction," Banks said.
---