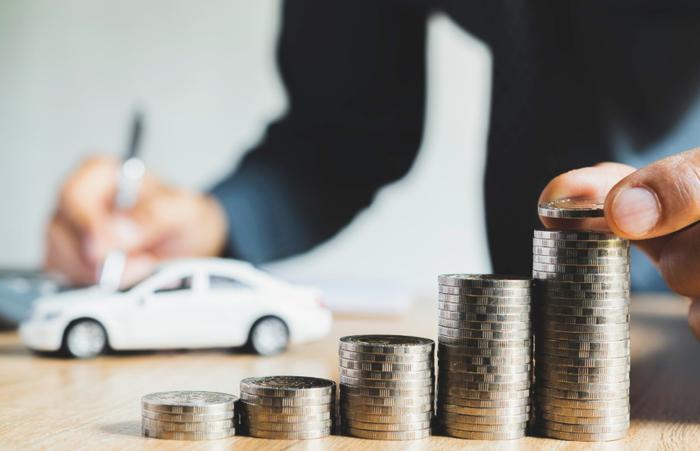 Just like the housing market, the new and used car market is moving sharply higher after the coronavirus (COVID-19) depressed sales and prices in April.
Sales have yet to get back to pre-pandemic levels but prices have. Kelley Blue Book reports that the estimated average transaction price (ATP) for light vehicles in July was $38,378. That's down $473 from June but about 2 percent higher than in July 2019.
"While up from last year, new-car transaction prices are finally starting to dip from last month," said Steve Lind, vice president of operations for Kelley Blue Book. "This could be a result of supply shortages of highly contented, more desirable vehicles, which may cause some consumers to select second-choice trims. Shoppers' aversion to luxury vehicles continues with prices down 1 percent from last month."
In other words, more buyers are selecting cheaper models, which lowers the ATP. Sales data from June suggests that consumers are turning back toward sedans after that model type fell out of favor in recent years.
Subaru saw the biggest increase in average price from June, while Nissan cars and trucks posted the biggest price increase over July 2019.
Big increases for used vehicles
After falling sharply in April, used cars and trucks have posted big price increases this summer. According to automotive publisher Edmunds, it's the result of unique market conditions created by the pandemic.
Edmunds reports that the average listing price for all used vehicles climbed to $21,558 in July, marking a $708 increase compared to June. Edmunds experts call it an unprecedented historical shift in the used vehicle market, since listing prices typically fall during this time period due to depreciation.
"We're seeing evidence of more typical new-car shoppers gravitating toward the used car market than usual during the pandemic due to a combination of factors," said Ivan Drury, Edmunds' senior manager of insights. "Consumers are being more financially responsible, interest rates and CPO (Certified Pre Owned) offers have been extremely favorable, and inventory has been severely limited on the new side." 
Dealers are in the driver's seat
Because of that increase in demand, Drury says used car dealers are able to command higher prices than they normally do during the summer months.
Edmunds analysts focused on the 2017 model year and found that prices increased from June to July, regardless of the make or model. Some of the biggest price increases were found for large and midsize trucks, sports cars, and luxury midsize cars.
That puts consumers shopping for a new or used car in a tight spot, with less leverage for negotiation than they would have had in April or May. 
"If you're in the market for a used car, what you see in terms of pricing is likely what you're going to get," Drury said.
If you have your heart set on a particular vehicle, Drury says you should do your research and be prepared to act quickly.