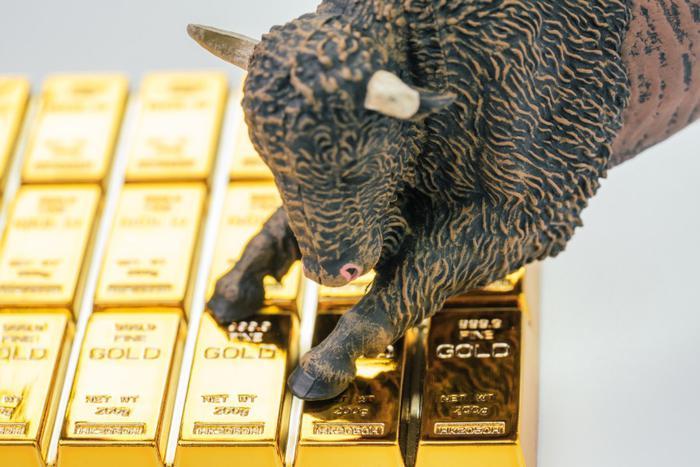 The price of gold hit a new record high of $2,048.00 per ounce on Wednesday as a result of a weakening dollar and other coronavirus-related factors, the Financial Times reported. 
Over the past few years, the price of gold has "tracked closely with falling global long-term interest rates," Wells Fargo analysts told the FT. This year, analysts say the 30 percent rise in the price of gold can be attributed to "coronavirus fears and excessive global money printing." 
As coronavirus cases continue to climb, some investors have bought gold for protection amid fears that stimulus from central banks could fuel inflation in the coming months.  
"More recently, gold has hopped on the US dollar train; rallying above $1,900 as the US dollar has become one of the weakest currencies on the planet," analysts said. 
Silver prices also soared to a seven-year high of $27.195 per ounce this week. 
At the end of July, the price of gold hit a then-record high of $1,944 per ounce. Economists said gold could very well go as high as $2,000 per ounce due to political uncertainty and the U.S. dollar losing value -- and it did just that.
"Gold is the clear beneficiary of safe haven demand," Stephen Innes, chief global markets strategist at AxiCorp, said in a research note last month.