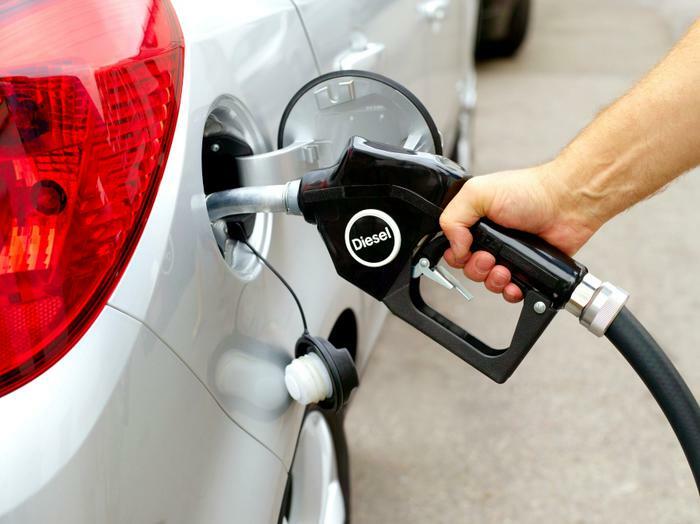 Motorists saw very little movement in the price of gasoline early in the week, but the price of fuel has gained momentum in the last 24 hours, especially the price of diesel fuel. 
AAA's daily survey of gas prices shows that the national average price of regular gas is $4.16 a gallon, four cents more than last Friday. It's eight cents a gallon cheaper than a month ago.
The average price of premium gas is $4.82 a gallon, also four cents a gallon more than a week ago. But the average price of diesel fuel is now at a record-high of $5.18 a gallon, 11 cents higher than a week ago.
In fact, diesel fuel prices have remained stubbornly high, even as gas prices have moderated a bit. Patrick DeHaan, head of petroleum analysis at Gasbuddy, says it puts diesel users at a big disadvantage.
"The difference between the average price of a gallon of diesel and gasoline has just hit a new record, 98.4c/gal," DeHaan wrote on Twitter. "It will likely surpass $1/gal soon."
Diesel fuel is at a new record high after gas prices, which topped out at a record $4.31 a gallon in March, have moderated. Even if you don't drive a diesel vehicle, you're paying for diesel's rise in price because the trucks that deliver all manner of consumer goods use it as fuel. CNBC estimates that truck drivers, who were paying $10,000 a week for fuel, are now paying closer to $18,000 – contributing to inflation.
States with the most expensive gas
These states currently have the highest prices for regular gas, according to AAA:
California ($5.68)  

Hawaii ($5.25)     

Nevada ($5.07)   

Alaska ($4.65)   

Washington ($4.69)

Oregon ($4.66)   

Arizona ($4.54)   

Utah($4.49)

Idaho ($4.43)   

Illinois ($4.39)   
States with the cheapest gas
AAA reports that these states currently have the lowest prices for regular gas:
Georgia ($3.71) 

Arkansas ($3.75) 

Missouri ($3.76)   

Kansas ($3.77)    

Mississippi ($3.77) 

South Carolina ($3.78) 

Oklahoma ($3.78)  

Texas ($3.79)     

Kentucky ($3.80)  

North Carolina ($3.81)