---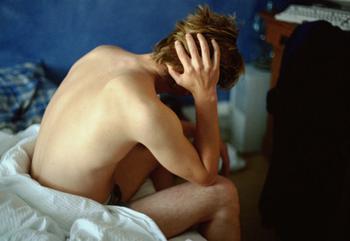 One thing that many Americans take pride in is our collective appreciation of our servicemen and servicewomen. But when their duty has come to an end, are things going well at home? Maybe not as far as sleep goes, a new study suggests.
Researchers surveyed nearly 10 million U.S. veterans and, after adjusting for age, found that the prevalence of sleeping disorders have risen dramatically since the turn of the century. While only 1% of respondents reported sleeping problems in 2000, that number rose to 6% by 2010. Findings indicate that outcomes were even worse for veterans with PTSD.
"Veterans with PTSD had a very high sleep disorder prevalence of 16 percent, the highest among the various health conditions or other population characteristics that we examined," said Dr. James Burch, senior author and principal investigator of the study.
High incidence rates
Out of all the sleeping disorders considered, the researchers found that sleep apnea was the most common among U.S. veterans at 47%. Sleep apnea is characterized by breathing abnormalities while sleeping. Most commonly, it results in some kind of obstruction in the upper airway that causes poorer sleep quality.
The next worse ailment was insomnia, which affected 26% of those surveyed who had a sleeping disorder. It is characterized by difficulty or inability to fall asleep or maintain sleep, and can cause poor sleep satisfaction and daytime impairment.
The researchers note that other chronic illnesses or disease increased the likelihood of having a sleeping disorder.
PTSD connection
While the study does seem to indicate that there is a growing problem with sleep-related disorders amongst veterans, the researchers say that it does not necessarily prove a correlation with PTSD. Other studies have begun to show a connection, though.
"Because of the way this study was designed, this does not prove that PTSD caused the increase in sleep disorder diagnoses. However, we recently completed a follow-up study, soon to be submitted for publication, that examined the issue in detail. In that study, a pre-existing history of PTSD was associated with an increased odds of sleep disorder onset," said Burch.
---