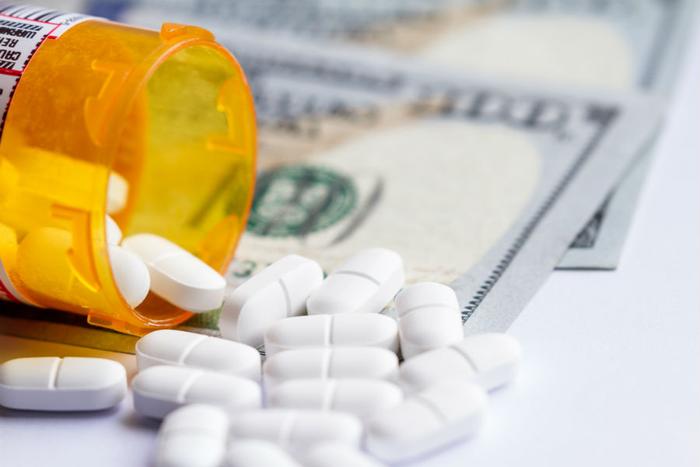 President Trump has introduced a policy that he says will bring down prescription drug prices, but a lot of people aren't convinced it will make a difference for consumers.
Some of those people work on Wall Street.
Before the president's Friday afternoon speech, in which he introduced a "blueprint" for lowering the prices consumers pay for medicine, drug stocks were mostly lower out of fear that the proposal would severely cut into drug company profit margins.
'Few immediate actions'
Once the speech concluded, stocks rallied. Here's how CNBC assessed the new drug price policy:
"The proposal included few immediate actions the administration would take but none that would bring any massive reforms. Wall Street welcomed the letdown, relieving health-care stocks of the pressure they had been feeling."
In the much-anticipated speech, Trump targeted pharmacy benefit managers (PBMs), which he called "middlemen who have been getting rich." In particular, Trump suggested PBMs have used their rebates as a way to negotiate discounts that are not always to the benefit of consumers.
But the Pharmaceutical Care Management Association (PCMA), a trade group representing PBMs, pushed back, saying that getting rid of rebates and other price concessions would leave patients and payers at the mercy of drug manufacturer pricing strategies.
"PBMs have long encouraged manufacturers to offer payers alternative ways to reduce net costs," the group said in a statement. "Simply put, the easiest way to lower costs would be for drug companies to lower their prices."
Consumer groups predict little change
But consumer groups generally found little in the president's blueprint that would lead to price rollbacks. Peter Maybarduk, director of Public Citizen's Access to Medicines program, said the president's plan does little to make medicine more affordable.
"Instead, the swamp of former lobbyists and executives that make up much of the Trump pricing team have designed a plan that pays lip service to reform, but in fact will protect corporations from public anger at unaffordable medicines," Maybarduk said.
Maybarduk said the proposal lacks three critical elements that would lead to lower drug prices. He said it should challenge the pharmaceutical industry with full negotiation powers for Medicare, block price spikes, and curb "monopoly abuse."