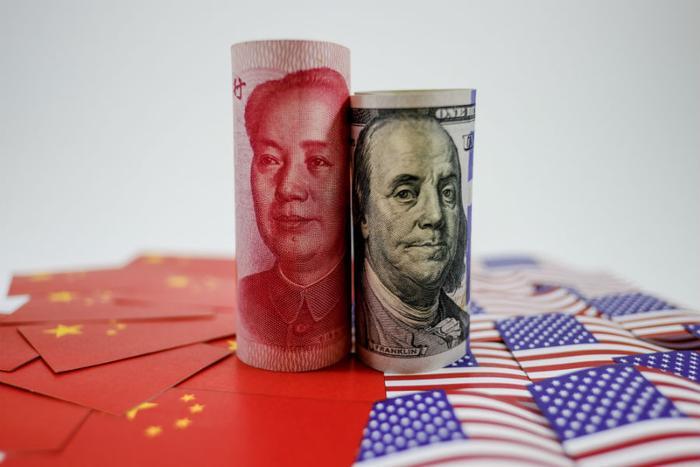 President Trump is ratcheting up the pressure in the ongoing trade war with China, increasing tariffs on Chinese imports in retaliation for China's latest imposition of tariffs on U.S. goods.
Trump, who had already announced a 25 percent tariff on $250 billion in Chinese imports, announced late Friday he would raise it to 30 percent. That was in response to China's announcement that it is taxing $75 billion in American imports.
The back and forth between the two trading partners has increased as trade talks have broken down in recent weeks. Trump has said publicly that he's "not ready to make a deal" and China has suggested it is in position to wait things out.
Things got even more confusing over the weekend when Trump, who is attending the G-7 economic summit, suggested he could declare a "state of emergency" to deal with the impasse with China, without suggesting what that would mean.
No progress
The tariff war broke out when it became clear that the U.S. and China are far apart on major trade issues, such as the protection of U.S. intellectual property. Another issue is China's plan to elevate its manufacturing economy away from cheap consumer goods and toward high-value products to compete directly with U.S. companies.
In the absence of serious talks, both countries have been lobbing tariff increases at one another in hopes of gaining the upper hand. So far, it appears that neither has.
Tariffs are taxes placed on imported products that could have the effect of making them more expensive. After all, someone has to pay the tariffs. President Trump insists Chinese importers will eat the higher costs but there is little evidence to suggest that will happen.
Impact yet to be felt
While consumers are still spending and appear to be upbeat about the future, they have yet to feel the full effects of the tariffs or their increases. The tariff increase to 30 percent won't take effect until October 1.
Trump's tariff increase on the remaining $300 billion in Chinese imports, set to rise from 10 percent to 15 percent, won't take effect until September 1. Even so, tariffs on nearly half of those imports won't kick in until December 15.
As China and the U.S. continue to make imported products more expensive, economists are worried about how all of this will impact the global economy. And U.S. retailers appear to be growing increasingly impatient.
"It's impossible for businesses to plan for the future in this type of environment," said David French, an executive at the National Retail Federation. "The administration's approach clearly isn't working, and the answer isn't more taxes on American businesses and consumers. Where does this end?" 
Even farmers, who to this point have been Trump's most loyal backers, are growing weary of the tariff wars. In a statement, the National Farmers Union said the latest round of tariffs is only making things worse.