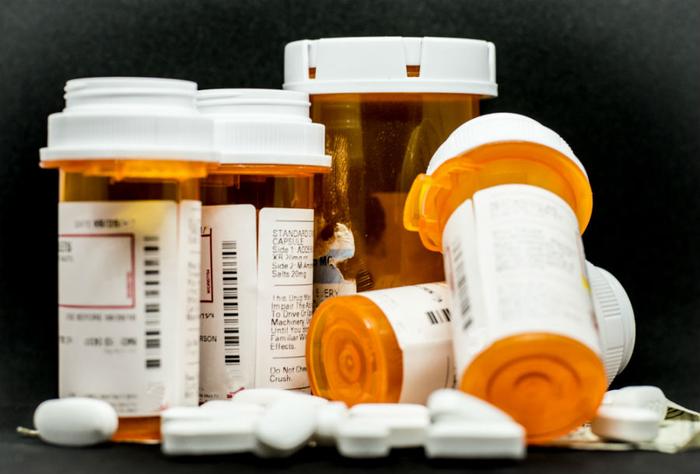 President Trump has signed legislation to make medical treatment more widely available to Americans addicted to opioid drugs.
At a time when Democrats and Republicans have mostly been at one another's throats, the two parties in Congress found common ground and passed a law to help curb a problem that is directly linked to 72,000 drug overdose deaths last year.
Under the provisions of the measure, people on Medicaid will have greater access to substance abuse programs. At the same time, the new law will create harsher penalties when people use the U.S. Mail to distribute fentanyl, an opioid that is highly addictive and more powerful than heroin.
The measure also appropriates federal funds to pay for federal grants to states and organizations that are addressing the growing crisis.
Widespread support
The bill sailed through the Senate on a 98-1 vote last month after the House passed it by a 353-52 margin. Democrats and Republicans fell all over themselves getting in position to co-sponsor the bill. When it finally came up for a vote it had a near-record 252 co-sponsors.
Despite administration efforts to counter the growing opioid epidemic, some Congressional Democrats say it falls short. Sen. Elizabeth Warren (D-Mass.) and Sen. Patty Murray (D-Wash.) released a report from the Government Accountability Office (GAO) that found the administration had not used all the resources at its disposal to counter the crisis.
"Communities are desperately in need of more help to address the opioid epidemic," Warren said. "President Trump, as this report shows, has broken his promises to do his part."
White House says it's a priority
The White House says the president has "mobilized his entire administration" to address opioid abuse by directing the declaration of a nationwide public health emergency. A year ago the president said his administration was declaring the opioid crisis a public health emergency, authorizing all executive agencies to use every appropriate power to counter the crisis.
In June, Canadian researchers reported that one in five deaths in 2016 was linked to an opioid overdose. The study found that deaths by opioid overdose increased 296 percent overall.
The largest increase in deaths occurred among millennials. In 2001, only 4 percent of opioid-related deaths occurred in this demographic. By 2016, that number had grown to 20 percent.