---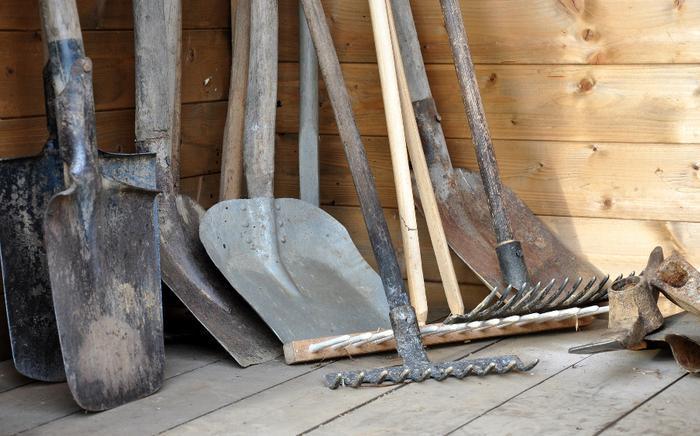 If you want something to last a while you have to take care of it and your garden tools are no exception.
This is the time of year where the weather is pretty psychotic. One day it's freezing, and then it rains and perhaps even hails while the next two days bring beautiful temps and warm sunshine. It can be confusing as to when exactly winter has knocked on the door.
Newly planted flowers, trees and shrubs should be watered thoroughly every week or so right up until the ground freezes, especially if rainfall is lacking.
As soon as those freezing temps stick around you will know it's time.
Pull out your shovels, trowels, hoes and spades and get some of that steel wool under your sink and start scrubbing. Don't forget the wood handles -- perhaps get some linseed oil and rub it all over them so the wood doesn't crack. Sharpen your tools now so when spring pops back up you will be ready to go.
Do you need any replacements for your power tools? look over all the parts like loose screws, nuts, bolts, O-rings and spark plugs. Spark plugs should be removed for the winter. Spray them all with a lubricant wherever needed. One thing people have a tendency to forget is their hand tools -- make sure the pivots and shears as well as your pruners get the proper attention.
Maintain that lawnmower -- remove its fuel by running the mower until it runs out of gas and the motor stops. Just like your car, change the oil, if your mower has a four-cycle engine. If you have a ride-on mower or tractor remove the battery and charge it completely. You might even want to charge the battery a couple of times over the winter.
Make sure you have a dry location to store everything so you don't accumulate rust. If you have been throwing everything in a corner, now is a good time to get a shelf or a rack and get yourself organized so you can find it all in the spring and start over.
---