---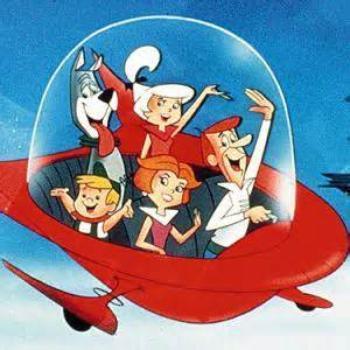 We could be getting into George Jetson territory here.
The National Highway Traffic Safety Administration (NHTSA) has put together a policy on vehicle automation -- including "autonomous" or "self-driving" vehicles.
Self-driving means operation of the vehicle occurs without the driver directly controlling the steering, acceleration and braking. They are designed so that the driver doesn't have to monitor the roadway while the vehicle is operating in self-driving mode.
"Whether we're talking about automated features in cars today or fully automated vehicles of the future, our top priority is to ensure these vehicles -- and their occupants -- are safe," said Transportation Secretary Ray LaHood. "Our research covers all levels of automation, including advances like automatic braking that may save lives in the near term, while the recommendations to states help them better oversee self-driving vehicle development, which holds promising long-term safety benefits."
The policy developed by the agency addresses:
An explanation of the many areas of vehicle innovation and types of automation that offer significant potential for enormous reductions in highway crashes and deaths;
A summary of the research NHTSA has planned or has begun to help ensure that all safety issues related to vehicle automation are explored and addressed; and
Recommendations to states that have authorized operation of self-driving vehicles, for test purposes, on how best to ensure safe operation as these new concepts are being tested on highways.
The future is now
Several states, including Nevada, California and Florida, have already passed laws that expressly permit operation of self-driving (sometimes called "autonomous") vehicles under certain conditions. These experimental vehicles are at the highest end of a wide range of automation that begins with some safety features already in vehicles, such as electronic stability control.
The new federal policy will help states interested in passing similar laws ensure that their legislation does not inadvertently affect current vehicle technology and that the testing of self-driving vehicles is conducted safely.
"We're encouraged by the new automated vehicle technologies being developed and implemented today, but want to ensure that motor vehicle safety is considered in the development of these advances," said NHTSA Administrator David Strickland. "As additional states consider similar legislation, our recommendations provide lawmakers with the tools they need to encourage the safe development and implementation of automated vehicle technology."
NHTSA R&D
While the technology remains in early stages, NHTSA is conducting research on self-driving vehicles so that it has the tools to establish standards for these vehicles, should they become commercially available.
The first phase of this research is expected to be completed within the next four years.
---