---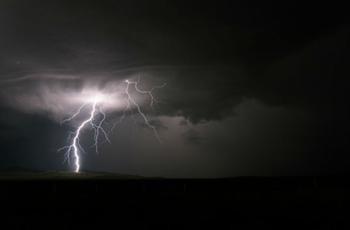 Gentle April showers may be a gardener's dream, but thunderstorms can turn into a homeowner's nightmare. Severe thunderstorms -- which are often accompanied by hail, wind, flash flooding, and even tornadoes -- can cause costly property damage.
In fact, according to American Modern Insurance Group, severe thunderstorms wreaked $27 billion worth of havoc in 2011 alone. Insured property losses have cost many unprepared Americans, but there are measures you can take to protect yourself and your home from potentially damaging thunderstorms.
Thunderstorm preparedness tips
While there's often no predicting the twists and turns mother nature will take, American Modern says homeowners can prepare for the unpredictable in these ways:
Put together a supply kit. Fill your disaster supply kit with essential items, such as water, non-perishable food, a flashlight, and first-aid materials. Keep the kit(s) where you most often find yourself, such as at home or in your car.
Bring outside items in: When a severe thunderstorm is on the way, go outside and collect items that could potentially become windborne debris. Store (or tie down) items such as lawn furniture, trash bins, trampolines, and bicycles.
Trim trees: While you're out there securing outdoor items, look for any damaged trees or limbs. Trimming loose branches can help keep your property safe.
Check your gutters. Clogged gutters and damaged drainpipes can create a dam which can then become a roof leak. Clean gutters and downspouts to ensure rain water can flow freely.
Keep food cold. Severe storms can often cause power outages. To keep food cold for as long as possible after the power goes out, turn your refrigerator and freezer to the coldest setting prior to the storm.
Buy a portable generator. A generator can be handy in the event of a power outage, but it's important to remember to use them safely. Keep generators outside, protected from moisture, and at least 20 feet away from windows and doors. Never attempt to power the house by plugging a generator into a wall outlet.
Make an evacuation plan. To make sure everyone is on the same page before an emergency situation arises, create an evacuation game plan ahead of time. Also, keep your car filled with at least half a tank of gas -- many gas stations require electricity to power their pumps.
---