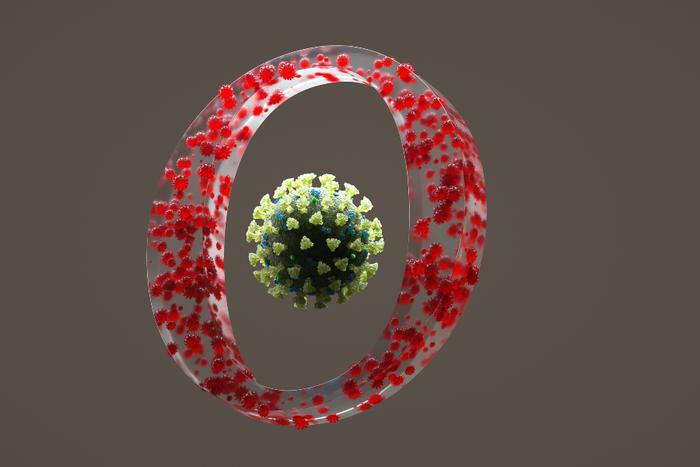 A new study conducted by researchers UT Southwestern Medical Center looked at how the Omicron variant of COVID-19 has affected pregnant women. The researchers learned that while the virus spread more rapidly among pregnant women than the previous variants, those who were infected were less likely to be hospitalized. 
"Obstetrics never stopped during the pandemic," said researcher Dr. Emily Adhikari. "Women are still having babies and coming in for their prenatal care. It's important to understand how this virus behaves in the population we serve." 
More cases but fewer hospitalizations
For the study, the researchers analyzed data from women who received prenatal care at Parkland Health in Dallas. They studied the overall number of positive cases, the severity of those positive cases, and hospitalizations of pregnant women from May 2020, through the end of January 2022. 
The study included information from before the surge of the Delta variant, during the surge of the Delta variant, and during the surge of the Omicron variant. While the peak of the Delta variant led to three times as many positive COVID-19 cases, the peak of the Omicron variant saw cases increase 10 times as much. 
However, perhaps the most important finding from this study was that cases were much less severe with the Omicron variant. The researchers found that these COVID-19 cases were about 80% less severe than Delta cases; on the other hand, Delta cases were about three times as severe as pre-Delta cases. 
The team speculates that the COVID-19 vaccine, immunity from previous strains, and the natural changes that occur with each strain could all explain why this trend has occurred among pregnant women. 
"We're very lucky that although Omicron caused more cases than Delta, it was a less severe variant," Dr. Adhikari said. "If the same portion of positive patients had ended up on oxygen or ventilators, we would have been overwhelmed. We have no control over the nature of the next variant, but pregnant women do have control over whether to receive the COVID-19 vaccine, which has been proven to prevent severe illness and spread."