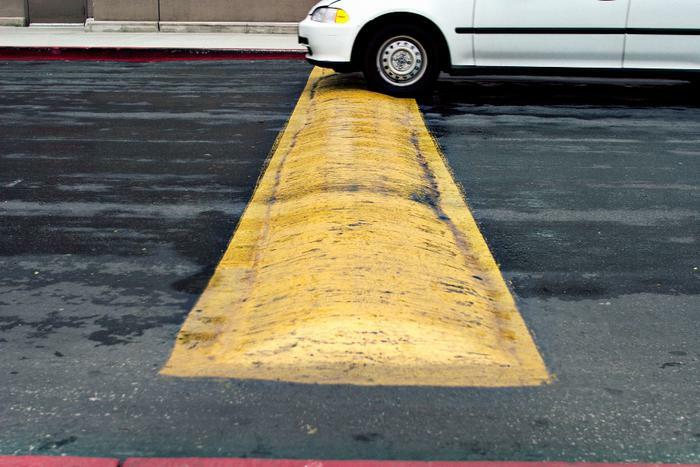 To ensure healthy pregnancies and healthy babies, studies have cautioned pregnant women to avoid several potential risks, like smoking, drinking alcohol, and consuming caffeine. Now, Hadi Mohammadi, an engineer from the University of British Columbia, is urging pregnant women to be extra cautious when driving over speed bumps. 
He explained that when drivers are reckless about speeding over these obstacles, it can be harmful to both pregnant women and their babies. 
"There is lots of research about the importance of movement for women during pregnancy," said Mohammadi. "Our latest research looked specifically at the impacts of sudden acceleration on a pregnant woman." 
Staying safe behind the wheel
The researchers created a model of a third-trimester pregnant uterus for the purposes of the study. They then created an equation to determine how the fetus interacts with the uterus when impacted by the vibrations that occur when going over a speed bump. The team was primarily interested in seeing how the size of the speed bump and the speed that the car affected pregnant women and their babies. 
The study showed that speed bumps can put extra pressure on pregnant women's amniotic fluid, which is responsible for protecting an unborn baby. The researchers say this can increase the risk of a number of complications, including abdominal pain for mothers and abnormalities to heart rate or brain development for babies. 
To ensure safety for both pregnant women and their babies, the researchers determined that cars should go no faster than 45 km/h, or just about 28 mph, over speed bumps. However, the optimal speed to protect the health and safety of pregnant women is about 15.5 mph. 
The researchers explained that this is true of speed bumps and any bumpy roadways; slowing down in these areas is the best bet. Moving forward, the team hopes that consumers take these findings into consideration when driving with pregnant women. 
"Obviously, there are other variables at play when a driver approaches a speed bump, but we hope our findings provide some evidence-based guidance to keep drivers and their occupants literally and figuratively safe," Mohammadi said.