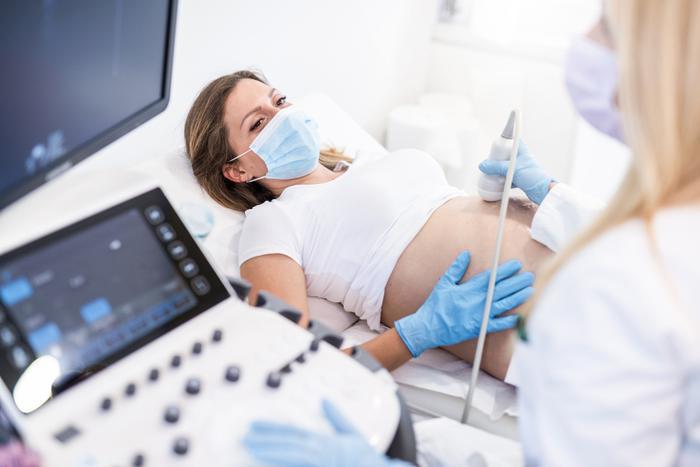 Since the start of the COVID-19 pandemic, several studies have looked at health outcomes related to pregnant women contracting the virus and the potential risks to their newborns. 
Now, a new study conducted by researchers from the National Institute of Child Health and Human Development has found that women who test positive for the coronavirus during the third trimester of pregnancy are unlikely to pass it onto their babies. 
"This study provides some reassurance that SARS-CoV-2 infections during the third trimester are unlikely to pass through the placenta to the fetus, but more research needs to be done to confirm this finding," said researcher Dr. Diana M. Bianchi. 
Positive infant health outcomes
To understand the health risks associated with COVID-19 during the later stages of pregnancy, the researchers had nearly 130 pregnant women who were admitted into Boston hospitals participate in the study. All of the women were tested for COVID-19, and the researchers also assessed if there were traces of the virus in the placenta or in blood samples. 
Ultimately, 64 of the women tested positive for the virus, though the majority of them were asymptomatic or only presented with mild symptoms. However, all of the infants born to women infected with COVID-19 tested negative for it at birth. For the women who tested positive, the virus was detected in saliva and mucus samples, but it was absent from the placenta and their bloodstreams, which is most likely why the infants were protected against COVID-19. 
The researchers also tested all of the infants -- regardless of their mothers' COVID-19 status -- for virus antibodies. Typically, antibodies that mothers develop during pregnancy are passed through to their babies, which help them fight off infections after birth; however, the researchers found that this wasn't the case with COVID-19. Even for babies born to women with more severe cases of the virus, the infants' COVID-19 antibodies were much lower than the researchers predicted. Much like the virus, the researchers say they think this is because the antibodies were unable to pass through the placenta.
While the researchers hope to do more work in this area to better understand how infants are affected by COVID-19, they hope that these findings are helpful for creating future treatment plans for pregnant women and their newborns. 
"These findings can immediately inform clinical care and vaccine development and deployment strategies to maximize benefit for pregnant women and their [newborns]," the researchers wrote.