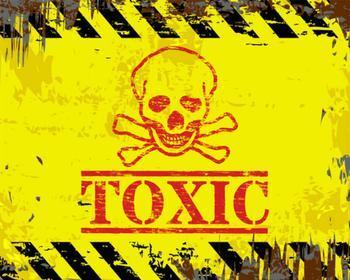 The Consumer Product Safety Commission (CPSC) has issued a guidance, saying pregnant women and young children should avoid exposure to flame retardants often found in a wide range of consumer products.
The guidance urges consumers to check any children's products such as furniture, mattresses, and the plastic cases on electronic devices for a class of flame retardants known as organohalogens.
This comes a week after the CPSC granted a petition to move forward on new rules that could ban flame retardants altogether.
The North American Flame Retardant Alliance, part of the American Chemistry Council, expressed "extreme disappointment" last week after the CPSC vote. In a statement, the trade group charged the agency failed to consider the fire safety of consumer products.
"There is no reason CPSC commissioners should have to choose between chemical safety and fire safety, as they can have both," the organization said.
Environmental and public health organizations have lobbied for banning organohalogens for the last few years. The Green Science Policy Institute says toxic flame retardants can be associated with chronic diseases like cancer, and have been linked to developmental issues in children.
Sending a signal
"The CPSC recommendation in the Federal Register should send a signal to manufacturers to limit use of all flame retardants in products where they do not provide a fire safety benefit," said Dr. Arlene Blum, Executive Director of the Green Science Policy Institute.
Earthjustice, another environmental group that has been widely critical of organohalogens, says the CPSC is sending a clear message to manufacturers -- make sure chemicals in consumer products, including flame retardants, do not pose a health threat.
"Consumers can't shop their way out of the problem, which is why a ban is needed," said Eve Gartner, Earthjustice co-counsel. "Today's warning is a good interim step."
Rachel Weintraub, legislative director and general counsel at Consumer Federation of America (CFA), cautions that consumers still need to be cautious and shop with care until these chemicals are banned.
Flame retardants in TVs
In a recent report, the environmental group Toxic Free Future said toxic flame retardants continue to be used in many television sets. Specifically, the report alleges that 11 out of 12 TV sets examined had flame retardant concentrations of up to 33 percent of the weight of the plastic case. The report said eight of the TV sets used flame retardants that were "of high concern."
TV sets made by Element and Samsung, the researchers claim, contain the PBDE flame retardant deca-BDE, despite its being banned in Washington, Maine, Oregon, Vermont, and Maryland. The researchers said only one TV in the study, made by Insignia, did not contain any of the flame retardants in the test.
The practice of incorporating flame retardants in consumer products – including children's sleepwear – came in the 1970s after a series of tragic fires.