---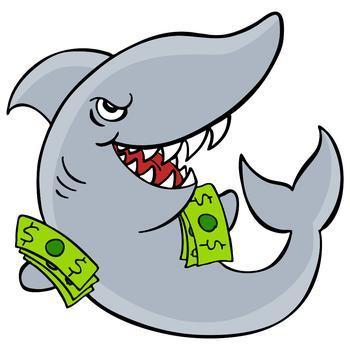 Despite legislation and regulatory reform, U.S. consumers are still victimized by predatory lending practices. That's the gist of a new report by the Center for Responsible Lending (CRL), a consumer group focusing on financial issues.
The report suggests the issue helps explain why the economy remains stagnant three years after the official end of the Great Recession. The economy is driven, it maintains, by working families who spend money every day.
But CRL says these families remain cut off from affordable credit. Too many families, it says, remain at high risk of abusive lending practices.
The foreclosure debacle and resulting economic downturn have turned back the clock on previous wealth gains, especially among minority groups. In fact, the housing meltdown has produced the largest documented wealth gap ever between white households and families of color, the report says.
Credit cards, student and auto loans
In addition to mortgage lending, the group said it also documents abuses in credit cards, student loans and auto loans that undercut the benefits of these products.
"If abusive lending practices are not reformed, we again will all pay dearly," former FDIC Chair Sheila Bair wrote in the forward to the report.
While applauding recent legislative and regulatory changes designed to protect consumers, the report says much of the damage from the mortgage meltdown has yet to be addressed. It claims that the "spillover" cost of foreclosures has wiped out nearly $2 trillion in family wealth and that auto loan interest-rate markups cost consumers nearly $26 billion each year.
It also maintains that borrowers with lower credit scores pay up to 68 percent higher monthly payments on private student loans than on safer federal loans.
---