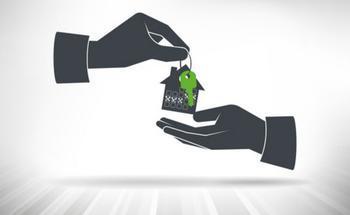 The sharing economy was supposed to usher in a new era of peace and harmony. Alas, some of the old era's bad habits have revealed themselves
There have been reports from African Americans that getting an Uber ride can almost be as difficult as hailing a cab. Racial minorities have reported instances of what they perceive to be discrimination from owners of Airbnb rentals.
Last October the National Bureau of Economic Research issued a report finding "a pattern of discrimination" in tests it performed in ride sharing companies in Seattle and Boston. It said African American riders faced an average 35 minutes longer waiting times, for example.
The report began by noting that there is a long history of racial discrimination in transportation systems. The remedy, says an Indiana University (IU) researcher, may be as close as your smartphone.
Post reviews
While all sharing economy companies have anti-discrimination policies, Ruomeng Cui, an assistant professor of operations and decision technologies at IU's business school, says these firms should encourage drivers and hosts to post online reviews of customers at sites like ConsumerAffairs.
Cui and her colleagues as the University of Michigan and Washington University of St. Louis focused on discrimination complaints against Airbnb. They say the findings apply to ride-sharing firms as well.
In a test, the researchers discovered that guests with distinctly African American names weren't accepted as Airbnb guests nearly as often as guests with white sounding names. They were accepted nearly 20% less often.
But after just one positive review was posted for the fictional guests, the booking rate for African American and white guests was virtually the same.
Makes a difference
"Depending on what drives discrimination, the approaches to combating discrimination can be drastically different," Cui and her co-authors wrote in Harvard Business Review. "On one hand, if discrimination is largely a result of incomplete information, providing more relevant information will reduce people's reliance on race as a signal."
The researchers concede information probably isn't enough to overcome deeply embedded prejudice. In those cases, they say "more systematic interventions will be needed."
They concluded that when Airbnb hosts have more information about potential guests, they often disregard race and eliminate discrimination.
They also recommend that sharing economy companies encourage their drivers and hosts to write more reviews of their customers, even offering financial incentives for doing so.