---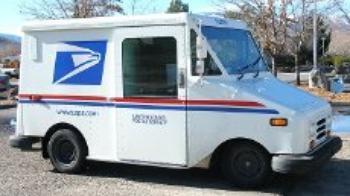 Congress has refused to let the U.S. Postal Service stop delivering on Saturday, so instead it will start delivering packages for Amazon on Sundays.
Amazon Prime members, who receive unlimited, free two-day shipping on millions of items, can now receive their packages on Sunday in the New York and Los Angeles areas, with more cities to be added next year.
The Postal Service -- famously short of cash because of requirements that it pre-fund healthcare benefits for its workers -- has been looking for ways to cut expenses and increase revenue.
Package delivery is one of the Postal Service's more profitable lines of business and has actually been growing even as the volume of first-class mail has been decreasing. You can thank the Internet for both trends.
While the USPS has been pulling out all the stops to improve its bottom line, Amazon has been working to establish faster delivery service in major markets. It has experimented with same-day service and, with the USPS deal, Sunday service.
Voracious shoppers
"If you're an Amazon Prime member, you can order a backpack for your child on Friday and be packing it for them Sunday night," said Dave Clark, Amazon's vice president of worldwide operations and customer service. "We're excited that now every day is an Amazon delivery day and we know our Prime members, who voraciously shop on Amazon, will love the additional convenience they will experience as part of this new service."
"As online shopping continues to increase, the Postal Service is very happy to offer shippers like Amazon the option of having packages delivered on Sunday," said Patrick R. Donahoe, Postmaster General and Chief Executive Officer. "With this new service, the Postal Service is now delivering packages seven days a week in select cities."
To participate, Amazon customers can simply add millions of eligible items to their cart and will see the Sunday delivery promise at checkout when available in their region.
---