---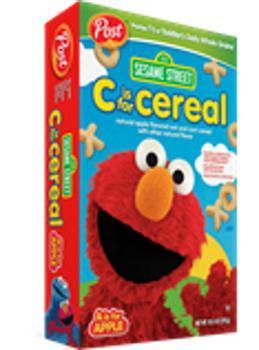 Toddlers like to start their day watching Elmo and Cookie Monster, so Post Foods thinks they'll like adding Sesame Street Cereal to their mornings.
Seeking to get out ahead of the critics, Post is pushing the line that the two new oat-based cereals -- in apple and banana flavors -- contain whole grain, natural flavors, only one gram of sugar per serving and "nutrients to help support healthy brain development."
At least one frequent critic of the food industry is praising Post.
"It is great to see Post marketing a healthy, low sugar, whole grain cereal to kids," said Margo Wootan, director of nutrition policy at the Center for Science in the Public Interest. "We need more companies to make healthy eating fun for kids and easy for parents."
Doctor Mom
The company has also lined up an endorsement from Dr. Roshini Raj, a gastroenterologist and internist and attending physician at NYU Medical Center/Tisch Hospital in New York City.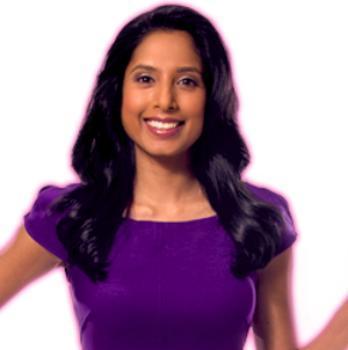 "As a doctor who is also a mom to two young children, I'm thrilled to find a product that is a healthy option for my kids and was created with their specific nutritional and functional needs in mind," said Raj in a Post press release. "The Whole Grain content and fortification of nutrients like choline, iron and zinc are essential to a growing toddler's diet."
Dr. Raj  also serves as an Assistant Professor of Medicine at the NYU School of Medicine.  
X and O
Post says the "X" and "O" shapes in each box are specifically designed for little fingers to easily grasp and are formulated to melt in a toddler's mouth quickly for safe and easy consumption. In addition, educational activities are featured on the back of each box, encouraging number and letter skills.
Post's other cereals include Post Raisin Bran, Honey Bunches of Oats, Bran Flakes and Fruity Pebbles.
The company's president recently vowed to work harder to "become a long-term share gainer" after Post cereals lost market share in the first quarter of 2013.
Saying the loss was "self-inflicted," Terence Block said he was preparing to launch "the most aggressive new product line-up Post has had in years," according to Bakery and Snacks, a trade publication.
---