---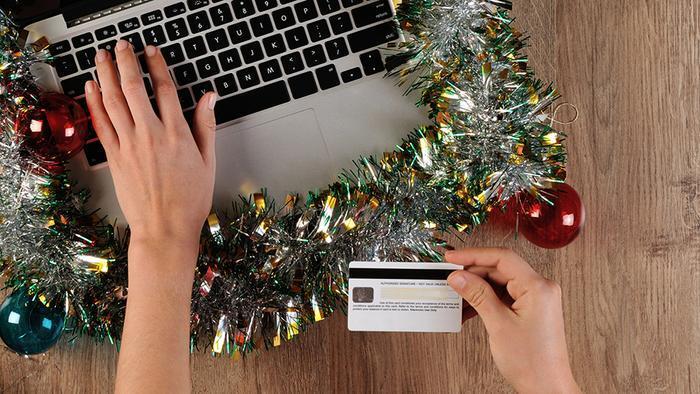 For months, we couldn't wait for the presidential campaign to be over. Now it's over and the country seems to be coming apart at the seams. Angry Democrats have taken to the streets to vent their anger while Republicans are outraged at the Democrats' reaction.
The many millions who don't hold strong opinions are stuck in the middle, and many of them also appear to be stuck in their homes. Food delivery businesses report that more people are ordering in, staying inside rather than facing possible confrontation in the streets. Or maybe they're just so fed up they don't want to see anyone else.
It's not just food delivery that's affected. Robert Passikoff, founder and president of research firm Brand Keys, says consumers aren't thinking of sugarplums or shopping lists, likely meaning reduced holiday spending and a lack of, shall we say, holiday cheer.
It's Brand Keys' 22nd annual holiday shopping survey and Passikoff says it's atypical of other presidential election years. Consumers are making shopping decisions later than usual, planning to shop later than in previous years, and also planning to spend lesss, an average of $900 per household.
"This year a good deal of consumer emotion and attention were spent on the election,"" noted Passikoff. "And it''s clear that consumers were waiting for some resolution and calm before they spent a lot of energy thinking about the holidays."
Passikoff says consumers "seem to be seeking comfort, balance, and gratification in a stress-free period of time" and are likely to spend about the same as last year while taking the time to find the perfect gifts.
Where they''ll shop
Virtually all consumers interviewed (98%) are buying online again this year  --– the default venue for browsing for gifts, promotions, price checking, and buying. That noted, brick-and-mortar retailers still rank high on consumers'' list of places they intend to shop, with consumers, again this year, using multiple venues, Passikoff said.
| | | |
| --- | --- | --- |
| Store type | 2016 % | Chg from 2015 |
| Discount store | 95% | +5% |
| Department store | 83% | -2% |
| Specialty & apparel stores | 45% | - |
| Electronics stores | 25% | -1% |
| Price clubs | 20% | -2% |
| Sports goods | 20% | - |
| Outlets | 10% | - |
| Catalogues | 10% | -6% |
Catalogues are down again, with consumers seeming to feel that if they can pull up the same content on a computer, tablet, or smartphone, the hard-copy catalog is redundant.
Just as in holiday seasons past, value is paramount for all platforms. Consumer expectations regarding outreach and convenience, particularly for mobile, are up again. Shopping experience for brick-and-mortar retailers are all up too," said Passikoff. "This year, in particular, retailers that can provide a sense of consumer comfort will see better bottom lines."
Free shipping and returns, order online-pick up in store, or ship-to-store options will have holiday shoppers'' attentions this year too.
---