---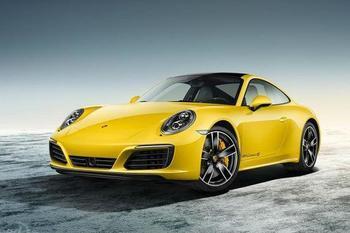 Consumers are looking for driver-assist technologies like blind spot monitoring and low-speed collision avoidance, but power, speed, and sex appeal still play a role as well, which may be why, for the 12th straight year, Porsche ranks No. 1 in the J.D. Power Automotive Performance, Execution and Layout (APEAL) Study, released yesterday.
Porsche ranks highest overall with a score of 877 index points. BMW ranks second with 859, Jaguar and Mercedes-Benz rank third in a tie at 852, and Land Rover, Lexus, and Lincoln rank fifth in a tie at 843. Volkswagen (809) ranks highest among non-premium brands, followed by MINI (808), Kia (807), Ford (803), Ram (803), and GMC (802).
Overall APEAL scores are higher among the 41% of owners whose vehicles have blind spot monitoring than among those whose vehicles do not have this technology (821 vs. 787, respectively). Similarly, APEAL scores are higher among the 30% of owners whose vehicles have collision avoidance technology than among those whose vehicles do not have this technology (828 vs. 790, respectively).
Comfortable and confident
"Technology-enabled safety features help drivers feel more comfortable and confident while driving their vehicles," said Renee Stephens, vice president of U.S. automotive quality at J.D. Power. "These features are also 'gateway technologies' to autonomous driving capabilities, so the continued level of consumer interest in them will be a critical metric to watch as the industry evolves toward including more automation  in new vehicles."
"The key to successful models is to launch with very high appeal and limit the decline that often comes in subsequent years," said Stephens. "As automakers continue to add more content, including advanced technologies, to their vehicles, one key way to maintain appeal is to design technology that is easily upgradable and intuitive. Intuitive designs never go out of style."
About the study
The industry benchmark study, now in its 21st year, measures owners' emotional attachment and level of excitement across 77 attributes, ranging from the power they feel when they step on the gas to the sense of comfort and luxury they feel when climbing into the driver's seat.
---