---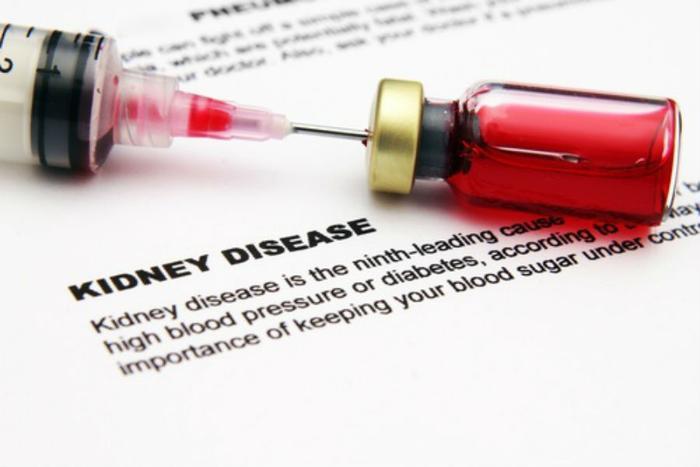 Chronic kidney disease (CKD) is on the rise in the U.S., currently affecting more than 20 million people.
Diabetes and hypertension can be risk factors, but two separate studies say a certain kind of drug may also increase the risk of CKD.
Proton pump inhibitors (PPIs) are a class of drug commonly used to treat acid reflux and stomach ulcers. Some popular name brands include Prilosec OTC, Prevacid 24 Hour, and Nexium.
In one study, researchers at Johns Hopkins University followed 10,482 adults with normal kidney function, from 1996 to 2011. During that time, they found that subjects taking a PPI were between 20% and 50% more likely to develop CKD than non-PPI users.
As a follow up, the researchers conducted a second study to see if they could replicate the results – this one examining nearly a quarter of a million patients from 1997 to 2014. They say the results were roughly the same.
Reduce overuse
"In both studies, people who used a different class of medications to suppress stomach acid, known as H2-blockers, did not have a higher risk of developing kidney disease," said lead researcher Benjamin Lazarus. "If we know the potential adverse effects of PPI medications we can design better interventions to reduce overuse."
At roughly the same time, a research team at SUNY Buffalo had the same idea. It followed nearly 25,000 patients who developed CKD between 2001 and 2008. The researchers discovered about 25% were taking a PPI drug.
Among the people who took PPIs, there was reduced instances of vascular disease, cancer, diabetes, hypertension, and chronic obstructive pulmonary disease. But the use of a PPI was linked with a 10% increased risk of CKD and a 76% increased risk of dying prematurely.
Understand potential side effects
"As a large number of patients are being treated with PPIs, health care providers need to be better educated about the potential side effects of these drugs, such as CKD," said researcher Pradeep Arora.
Arora says PPIs are often prescribed outside of their approved uses and that may be at least partly responsible for increased kidney risks. He says it's been estimated that as many as two-thirds of all people on PPIs "do not have a verified indication for the drug."
If you are taking a PPI, you probably shouldn't stop on your own. Instead, discuss with your health care provider whether your dosage and use is appropriate.
---