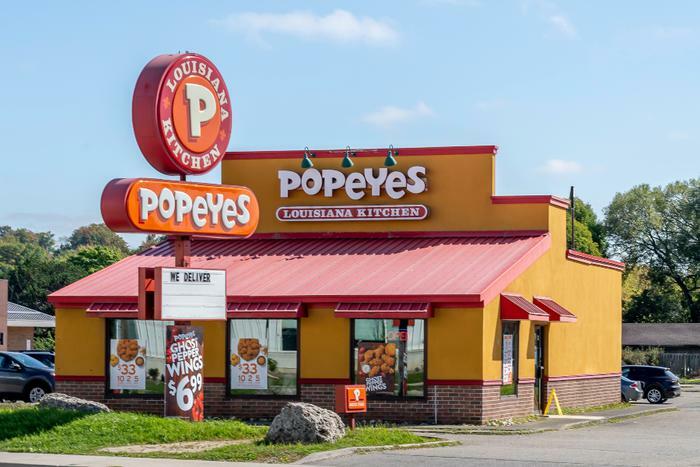 Chicken is making headlines again, both in the fast-food industry and at the kitchen table.
As for fast-food, Popeyes has fired a new shot in the chicken sandwich war. On Tuesday, it brought a new sandwich to the fight with the reveal of its Buffalo Ranch Chicken sandwich.
The $4.99 entree looks pretty much like its forefather – a hand-battered crispy piece of chicken on a brioche bun topped with pickles. However, it comes with a new sauce created from a mix of buttermilk ranch and spicy buffalo. The item looks like it's only in the test phase, so foodies should jump in while they can because it may only be available for a limited time. They may need to line up to get their hands on it though.
"In true Popeyes fashion, a new Chicken Sandwich can elicit lines out the door. Lines that often resemble that of a hyped streetwear drop," a company spokesperson told ConsumerAffairs.
If the attention the sandwich gets is anything like the original version Popeyes debuted three years ago, it could be off the menu in a matter of weeks to give the company a chance to prepare for a more permanent place on its menu.
Should Popeyes' new sandwich proves to be successful, we may be in for another surge of copycats. When the chain's first volley proved successful, Burger King, Chili's, McDonald's, KFC, and Wendy's all jumped at the opportunity to market their own chicken sandwiches. Luckily for them, that bet paid off. In KFC's case, Yum Brands CEO David Gibbs attributed its sandwich to a 13% two-year same-store sales growth. 
Chicken is also making a pivot at the grocery store
With beef prices soaring -- and they are predicted to continue trending upwards amid high demand for animal protein -- a new analysis from CoBank suggests that consumers are beginning to buy more chicken because it offers more value.
"Wages are increasing but they are not keeping pace with inflation, meaning that real purchasing power is declining," wrote Brian Earnest, CoBank's Lead Economist, Animal Protein. "As U.S. consumers notice their dollar does not go as far as it used to, they may 'trade down' in their protein purchases, favoring chicken more often than was the case in 2021."
Despite the recent outbreak of bird flu and concerns over the Russia-Ukraine conflict's impact on chicken feed, the latest USDA audits that ConsumerAffairs viewed state that chicken availability continues to climb in volume and is returning to levels associated with normal marketing practices.
"In the white meat section, tenders and split breasts attract shoppers by increasing their ad presence and posting lower prices," the USDA said, adding that small packaged items are a better option for shoppers looking for a price break.