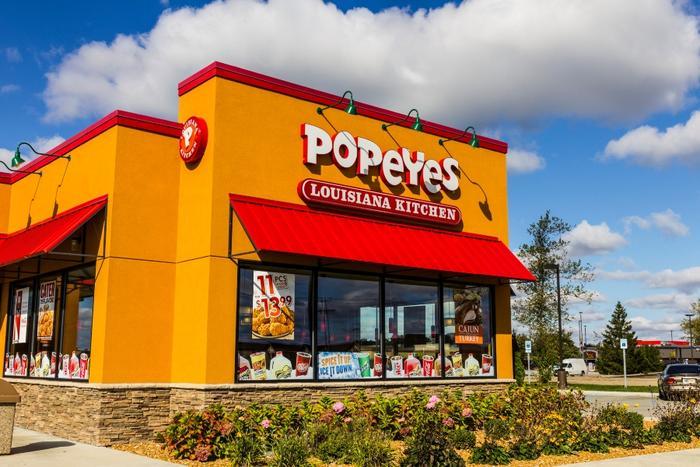 If it's possible to be a victim of one's own success, Popeye's chicken sandwich might be a prime example.
When the sandwich debuted in August, consumers went wild for it, causing most stores to quickly sell out. Popeye's suspended the menu item two weeks later. Now, the Popeye's chicken sandwich is returning Sunday, Nov.3, and the fast-food chain says it's better prepared this time.
In August, company officials had no idea how popular the fried chicken sandwich would be. The company had what it believed to be the ingredients for three months worth of these sandwiches. 
But when consumers took to social media to rave about the product, Popeye's locations were overrun by customers ordering not one, but multiple chicken sandwiches. According to Business Insider, most restaurants were understaffed at the time and the workers were overwhelmed. One employee reportedly quit in the middle of a shift.
Industry sources report that Popeye's traffic increased 100 percent during the month of August. When the company recently reported its third-quarter earnings, it said same-store sales increased by nearly 10 percent.
"This has been the biggest launch in the history of Popeyes, if not QSR," Popeyes America's President Felipe Athayde previously told Yahoo Finance in an interview. "It's going to be a cultural phenomenon. We just launched the iPhone of chicken sandwiches."
Just a sandwich?
What's behind the craze? After all, it's just a sandwich. According to Reader's Digest, the sandwich starts with "perfect buns" and adds a special sauce on top of a fried chicken filet that many consumers describe as juicer than the chicken offered at rival Chick Fil A.
Indeed, the competition with Chick Fil A may have something to do with the hype surrounding the so-called "chicken sandwich wars." Chick Fil A has been wildly popular for years, and Popeye's undoubtedly sees its chicken sandwich as a way to score points with consumers and grab some market share. 
The two companies traded jabs on social media during those hectic two weeks in August. The fact that Popeye's sandwich returns on a Sunday may be no accident since Chick Fil A famously closes its stores on that day.
Will the competition remain as heated now that the Popeye's sandwich is returning, or will it become a victim of the internet's short attention span? We'll soon find out.