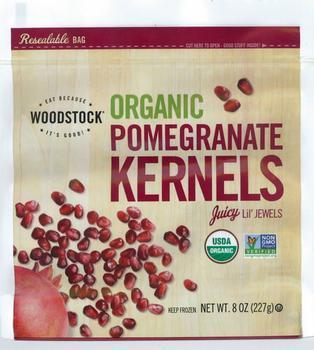 The number of people infected by hepatitis A after eating "Townsend Farms Organic Antioxidant Blend" has reached 162, according to the U.S. Centers for Disease Control and Prevention. Of those, 77 have been hospitalized. No deaths have yet been reported.
The suspected products -- which contain pomegranate seeds from Turkey -- were sold by Costco and Harris Teeter markets, but so far all of those who have fallen ill bought their products from Costco.  The CDC said it is tracking all known hepatitis A cases nationwide to see if others resulted from the pomegranate seeds.
What to do
The CDC has this simple advice for consumers: Do not eat any of these recalled products containing pomegranate seeds:
Townsend Farms Organic Antioxidant Blend frozen berry and pomegranate mix 
Harris Teeter Organic Antioxidant Blend frozen berry and pomegranate mix
Woodstock Organic Pomegranate Kernels
If products containing pomegranate seeds are still in your freezer:
Discard any recalled products in your home and freezer.
Even if some of the product has been eaten without anyone in your home becoming ill, the rest of the product should be discarded.
Goknur Foodstuffs
By combining information gained from FDA's traceback and traceforward investigations and the CDC's epidemiological investigation, FDA and CDC have determined that the most likely vehicle for the hepatitis A virus appears to be a common shipment of pomegranate seeds from a company in Turkey, Goknur Foodstuffs Import Export Trading.
FDA will detain shipments of pomegranate seeds from Goknur when they are offered for import into the United States.
These pomegranate seeds were used by Townsend Farms to make the Townsend Farms and Harris Teeter Organic Antioxidant Blends and by Scenic Fruit Company to make the Woodstock Frozen Organic Pomegranate Kernels.