---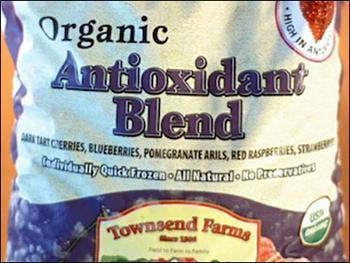 Pomegranate seeds from Turkey have been pinpointed as the ingredient in a frozen berry mixture that's making people ill. The Centers for Disease Control and Prevention (CDC) says at least 131 people have fallen ill and 59 have been hospitalized after eating the pomegranate seeds.
The FDA says it will detain all shipments of pomegranate seeds from Turkey for an indefinite period.
The hepatitis outbreak was linked to a frozen berry mix sold at Costco stores in the western U.S. but it wasn't immediately known which of the berries was to blame. Last week, health officials fingered the pomegranate seeds as the villains.
The berries were distributed by Townsend Farms of Oregon. The pomegranate seeds came from Goknur Foodstuffs Import Export Trading of Turkey.
The first illness linked to the outbreak began on March 31, 2013, according to the CDC. The most recent identified case began June 24.
The pomegranate seeds were also sold by Scenic Fruit Company as Woodstock Frozen Organic Pomegranate Kernels. Scenic Fruits issued a recall of the product last week.
Consumers who have consumed any of the recalled products, including Organic Anti-Oxident Berry Blend, sold at Costco stores in the western United States; Harris Teeter Organic Antioxidant blend, sold at Harris Teeter Stores in the East; or Woodstock Frozen Organic Pomegranate Kernels within the past two weeks should receive the hepatitis A vaccine.
Those who ate the potentially contaminated products more than 14 days ago will not be able to prevent illness with the vaccine, and should monitor their health for signs of hepatitis A infection, which include nausea, fatigue, loss of appetite, diarrhea and jaundice.
People who develop symptoms of hepatitis A infection after eating the implicated products should contact their doctor.
More information is available on the CDC website.
---