---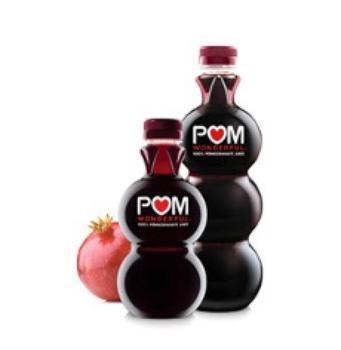 Sometimes it's better to quit when you're just a little bit behind, but if you believe in your product that's easier said than done.
When a finding went against POM Wonderful 100% Pomegranate Juice, the company appealed and now the Federal Trade Commission has come down ever harder on the company.
In May 2012, Chief Administrative Law Judge D. Michael Chappell found that POM marketers made deceptive or false health claims in 10 advertisements.
POM Wonderful appealed to the FTC, which not only upheld Chappell's ruling but extended it, finding that POM made false and deceptive claims in 36 ads and promotional items for POM Wonderful and POMx supplements.
The agency said POM did not have adequate support for claims that the products could treat, prevent, or reduce the risk of heart disease, prostate cancer, and erectile dysfunction, and that they were clinically proven to work.
The Commission issued an order that bars the POM marketers from making any claim that a food, drug, or dietary supplement is "effective in the diagnosis, cure, mitigation, treatment, or prevention of any disease," including heart disease, prostate cancer, and erectile dysfunction, unless the claim is supported by two randomized, well-controlled, human clinical trials.
POM fights back
"POM Wonderful categorically rejects the FTC's assertion that our advertisements made any misleading disease treatment or other health claims," the company said in a statement. "POM has always communicated with our consumers in a transparent, honest and often humorous manner, delivering valuable information about the health benefits of our products.
POM also disputed the FTC's finding that it did not have scientific backing for its claims.
"This order ignores what $35 million of peer-reviewed scientific research, centuries of traditional medicine and plain common sense have taught us: antioxidant-rich pomegranate products are good for you," the company said.
"With this ruling, the FTC is taking the unprecedented step of holding food companies like POM Wonderful to the same standards as pharmaceuticals. Their new legal standard would require food companies to conduct double-blind, placebo-controlled studies in order to talk about potential health benefits of fruits and vegetables," POM said.
Argument rejected
The order also prohibits misrepresentations regarding any test, study, or research, and requires competent and reliable scientific evidence to support claims about the "health benefits, performance, or efficacy" of any food, drug, or dietary supplement.
The commission rejected the POM respondents' arguments that the commission's actions would violate their First Amendment rights, or their Fifth Amendment right to due process.
The challenged ads appeared in national publications such as Parade, Fitness, The New York Times, and Prevention magazines; on Internet sites such as pomegranatetruth.com, pomwonderful.com, and pompills.com; on bus stops and billboards; in newsletters to customers; and on tags attached to the product.
---