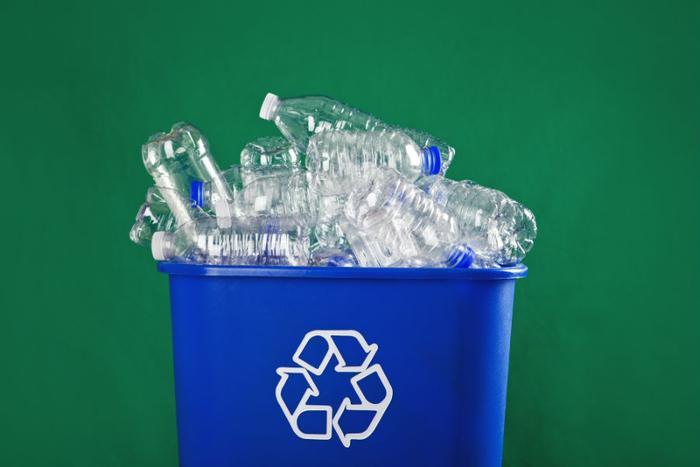 Amid growing concern about the harmful effects of plastic on the world's oceans, Nestle's Poland Spring has announced that it's transitioning toward the use of 100 percent recycled plastic bottles.
The company said it plans to use recycled plastic bottles across 25 percent of its entire product portfolio by 2021. By 2025, it's aiming to increase that percentage to 50 percent. The brand's push to begin using more recycled materials starts this month with its one-liter bottles of non-carbonated water, which will now be made using 100 percent rPET (recycled plastic).
Earlier this year, Poland Spring launched Poland Spring Origin. The 900ml bottles are also made of 100 percent recycled plastic.
"As a company, we've already put our stake in the ground when it comes to taking the 'single' out of 'single-use' plastic bottles," says Fernando Mercé, President and Chief Executive Officer of Nestlé Waters North America. "As we begin to transform Poland Spring, our most iconic brand, to 100% recycled plastic packaging, we will begin to bring this commitment to life for our consumers in a tangible way. Bottles like these, which are made from 100% recycled plastic and are 100% recyclable, are proof that a fully circular economy is within our reach."
Keeping plastic out of oceans
Poland Spring, which has faced lawsuits from consumers accusing the company of selling groundwater, joins other brands who have pledged to use more recycled materials over the next few years.
Back in October, hundreds of organizations vowed to eliminate plastic waste from their operations by 2025 as part of a global campaign led by the Ellen MacArthur Foundation. Other companies have set to curb their impact on the environment by phasing out single-use straws and plastic bags.
Researchers have calculated that if current trends continue, there could be more plastic than fish in the world's seas by 2050. But using recycled plastic helps keep plastic out of landfills and oceans, according to the Association of Plastic Recyclers.