---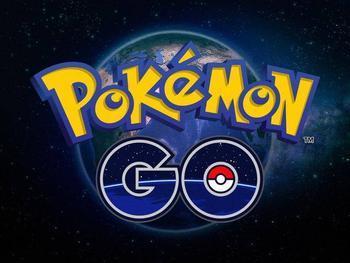 A lot of companies know an awful lot about us. Among them is Niantic, the publisher of Pokémon GO, the augmented reality game that leads users around by their virtual nose.
But although Niantic tracks its users' movements, operating system, hardware information, and so forth, it doesn't sell the data to third parties, the company told Sen. Al Franken (D-Minn.), who had raised privacy concerns about the game.
In response, Niantic general counsel Courtney Greene Power told Franken in a letter released Thursday that the app collects data about players' locations, mobile operating systems, device identifiers, and hardware.
Franken, top Democrat on the Privacy and Technology Subcommittee, called Niantic's response to his concerns "comprehensive" but said that he plans to have his office meet with company officials in the near future to clarify parts of their response and work together on protecting the privacy of the millions of users—many of whom are children—who play Pokémon GO.
"I appreciate Niantic's response, but I intend to work further with the company in the future to ensure that we're doing everything possible to protect the privacy of Americans—particularly American children—who play Pokémon GO," Franken said.
"Aggregated sets"
"Niantic uses mobile analytics services to collect and interpret data about the use of the app, and to receive crash reports," Power wrote in her letter to Franken. "From time to time, we also engage third parties to perform marketing, demographic and similar forms of analysis for us on aggregated sets of data."
Power added that the company doesn't share data about users younger than 13 with those outside companies.
Power conceded that Niantic plans to offer some data to sponsors but says the data will be "aggregated," so that it can't be tied to any individual.
"Niantic does not and has no plans to sell Pokémon GO user data -- aggregated, de-identified or otherwise -- to any third party," Power wrote. "As we continue to develop our sponsored locations program, we will provide certain reports to sponsors about visits and game actions (such as redeeming a promotion at the location), but these reports will contain aggregated data only."
McDonald's and other companies pay to have their businesses featured in the game. In Japan, McDonald's paid to have nearly 3,000 establishments turned into virtual gyms, which were then swarmed by Pokeman Go players.
As for chldren, Power said Pokémon GO asks users to provide their birth dates. If they are under 13, their parents must open an account in their name and give consent for their children to participate.
---