---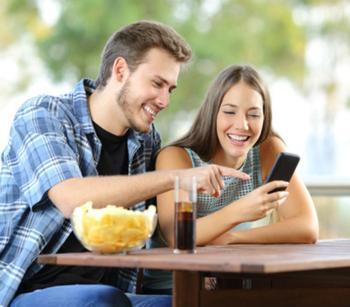 Pokémon Go has users stepping out of their comfort zones. As a result, some trainers are catching more than just Pokemon.
Jeffery Zhang, an MBA student at the University of Tampa, managed to catch a girlfriend while playing the game.
The long-single lad hadn't been successful finding love on apps like Tinder and was too shy to participate in social activities. It was while hunting for Pokémon that he managed to bump into his future girlfriend -- literally.
The two collided while Zhang was making a dash for a Pokéstop while hunting for an evolved Eevee.
"Out of nowhere a girl crashed into me and hurt my foot," Zhang said. "She apologized profusely and we ended up talking throughout the night. I found out she is single and also a student. We started dating shortly after that and have been together ever since."
On the heels of his love connection, a lightbulb came on for Zhang. He realized that a dating app for Pokémon Go players could be, as it was for him, more effective than Tinder.
Shared interest
With the help of his friends, Zhang created Pok: a dating app for Pokémon Go players that works like Tinder.
For those who find traditional online dating sites to be a challenge, Pok could be a welcomed alternative. Matches made on dating sites may struggle to find time to meet, and the meeting itself could reveal a lack of common interests.
Pok may solve both dilemmas by offering users a way to meet other Pokémon Go users who are looking for love. Sparks could fly as single users hunt for Pokémon together.
Like Tinder, the app offers anonymous "likes" and allows users to chat. Additionally, users can share "exciting moments and achievements anytime" by heading over to the activity feature on the app.
---