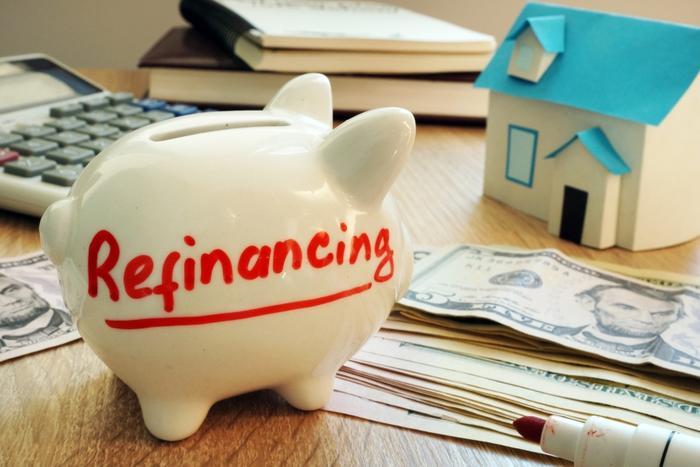 The Mortgage Bankers Association (MBA) reports that the number of homeowners seeking to refinance their mortgages last week surged by 26 percent, one of the largest one-week gains ever.
The reason? Mortgage rates are plunging, and it all has to do with the fear generated by the coronavirus.
Home loan rates are keyed to the yield on the 10-year Treasury bond. As fear swept Wall Street that the virus would derail the economy, billions of dollars flowed out of the stock market and into Treasury bonds.
Because there was so much demand for these notes, the government could pay less interest. On Tuesday, the yield on the 10-year note fell below 1 percent for the first time ever. That makes today's low mortgage rates even lower.
More than a point lower than last year
According to MBA, the average mortgage rate is now around 3.57 percent, compared to about 4.67 percent a year ago. That caused a 26 percent spike in mortgage applications compared to the previous week -- a startling increase of 224 percent more than the same week in 2019.
"The 30-year fixed-rate mortgage dropped to its lowest level in more than seven years last week, amidst increasing concerns regarding the economic impact from the spread of the coronavirus, as well as the tremendous financial market volatility. Refinance demand jumped as a result, with conventional refinance applications increasing more than 30 percent," said Mike Fratantoni, MBA's Senior Vice President and Chief Economist. 
"Given the further drop in Treasury rates this week, we expect refinance activity will increase even more until fears subside and rates stabilize."
Should you refinance your mortgage?
But whether you should rush to refinance your mortgage depends on a couple of factors -- your current interest rate and how long you expect to live in your home before moving. That's because there are always costs involved when you replace one loan with another. They can be high or low depending on the mortgage company.
According to our housing experts at ConsumerAffairs, you might encounter these costs when you refinance:
Closing costs: Closing costs amount to 2 percent to 5 percent of the home loan and include application fees, lender fees, attorney fees, escrow deposits and fees, courier fees, homeowners' association transfer fees, inspection fees, and title insurance.

Mortgage points: Sometimes called discount points, mortgage points are optional fees paid to your lender in exchange for a lower interest rate. Each point is equal to 1 percent of the mortgage loan.

Prepayment penalties: A prepayment penalty is a fee that some lenders charge when a borrower pays their mortgage loan off early, either through refinancing or overpaying each month. The average prepayment fee is 80 percent of six months of interest.
A typical rule of thumb is that you should refinance your mortgage if you can reduce your interest rate by at least 1 percent. However, smaller savings can be justified in some cases if there are very low closing costs.
Secondly, experts say you probably need to stay in the home for at least five years for the savings in interest to offset the cost of refinancing the mortgage.
ConsumerAffairs has collected thousands of consumer reviews of the best mortgage companies here.