---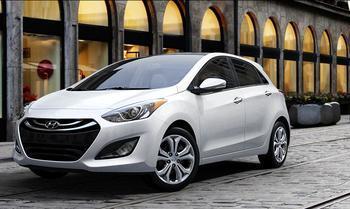 Plenty of consumers are kicking tires these days. Automotive data service Kelley Blue Book notes that dealers likely sold more than 15 million new cars in the first month of 2013, which could set the pace for the rest of the year.
"January tends to be the slowest month of the year, largely due to a significant number of buyers who purchase new cars in December to take advantage of year-end clearance events," said Alec Gutierrez, senior market analyst of automotive insights for Kelley Blue Book. "Although the deals available in January typically are not as attractive as they are in December, consumers should have little trouble finding a great price on the vehicle of their choosing this month."
And there appears to be a lot of value in cars selling for below $20,000. In its 2013 model year rankings, Kiplinger, a financial information company, includes a total of 1,693 vehicles, highlighting new models and new trim levels of existing vehicles.
Kiplinger's Best New Car honors go to a car in the under-$20,000 class – the Hyundai Elantra GT.
"It replaces the Elantra touring model they had previously, said Jessica Anderson, an associate editor at Kiplinger. "It was more of a wagon. Kind of a ho-hum design. They really brought all of the features of the new Elantra that was redesigned for 2011 into this car. It's a really stylish compact product."
Warm seats, cool glove box
Standard features in the 2013 Elantra GT include heated front seats, cooled glove box, seven airbags and an extra outlet for smartphones and tablets. For consumers who can remember the trouble-prone Hyundais of the mid to late 1990s, Anderson says the brand deserves another look.
"The strides they've made in quality and safety have just been remarkable." she said. "They're not at all the cars they were, even 10 years ago.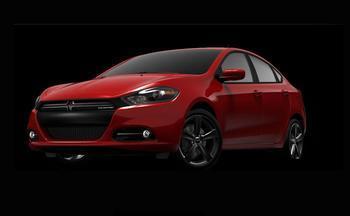 There's a lot of competition in the $20,000-and-under class in 2013, which is good news for consumers because that means there are many more good choices in an affordable price range. A couple of other vehicles give the Elantra GT a run for its money.
"The only other cars that were redesigned this year and were competing for the best new car award were the Nissan Sentra and the Dodge Dart," Anderson said. "I've driven both the Sentra and the Dart and they're both good products. I don't think the Dart came far enough, fast enough from its introduction, but it's certainly a nice package. The Sentra really did make some pretty good strides since its last generation."
Best in class
Kiplinger named Ford Focus Best In Class and Best Resale Value. Anderson's other favorites in the under $20,000 space include the Honda Civic, Chevy Cruz, Kia Soul, Subaru Imprezia and the new compact Toyota Prius C.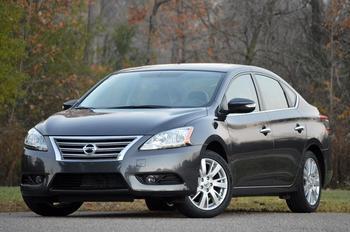 New car shoppers will find fewer cash incentives in this price range. With interest rates so low, carmakers probably think that's incentive enough. Some of these models are being advertised for lease at payments as low as around $150 a month.
"Keep in mind the vehicle they're offering for $150 a month may be the base trim model and not have all the options you're looking for, and not everyone will qualify because of their credit," Anderson said.
Besides price, what other consideration should enter into a sale or lease decision? Anderson said value is important, no matter what price range you're shopping in.
Resale value
"Resale value is really important. Other things to look for, obviously fuel economy. Especially in this category, you should pay close attention to legroom. Not so much the front seat because all front seats are comfortable. Pay attention to the legroom in the back seat."
Because of rising federal mileage standards, cars in this class get some eye-popping fuel economy. The Toyota Prius C gets 53 miles per gallon (MPG) city. The Nissan Sentra gets 39 MPG highway as does the Mazda 3. The Fiat 500 gets 40 MPG highway.
One final note -- some cars made the under-$20,000 list because Kiplinger included a model with manual transmission. If you want an automatic, Anderson says you should expect to pay another $1,000.
---