---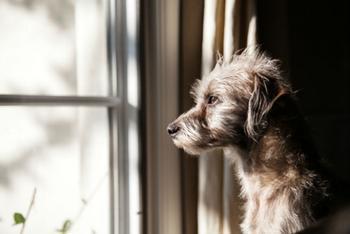 In addition to missing our pets while we're out and about, it's normal to wish we could be home to play with them. Now, a new interactive pet camera may allow pet owners to do just that -- right from their smartphones.
PlayDate, which calls itself the "world's first truly interactive pet camera," is a smart ball and mobile app combination that allows pet parents to see what their pet is up to, and even play with them remotely.
The invention may finally give pet owners an answer to the age-old question, "What does my dog do at home alone all day?" Many are eager to know the answer, judging from the fact that the creators of PlayDate quickly exceeded their IndieGoGo campaign goal.
Ball to chase
For pet parents who would rather their dog play than sleep all day, the smart ball is an ideal solution.
The ball -- which has a built-in 5 Megapixel, 160-degree camera -- can be controlled from your smartphone, making it possible to see and play with your pet even when you're at work. A microphone is also nestled inside the ball, so if your pooch is being less-than-enthusiastic about playtime, you can use the speaker to talk to them.
The built-in camera is stabilized during rotations, so the footage you see won't be shaky. It can also save pictures and video, which could result in some unique angles of your favorite companion.
Got a rough and tumble pup? No worries. The smart ball's outer layer is a hard, replaceable polycarbonate shell, and the inner workings are protected by yet another layer.
Cats can also get in on the fun; a three-inch version of PlayDate (which can be decked out with ribbons) makes for a more cat-friendly play session.
The PlayDate smart ball is not available to purchase quite yet. But if all goes according to plan, the creators hope to start shipping to early backers in December of this year.  
---