---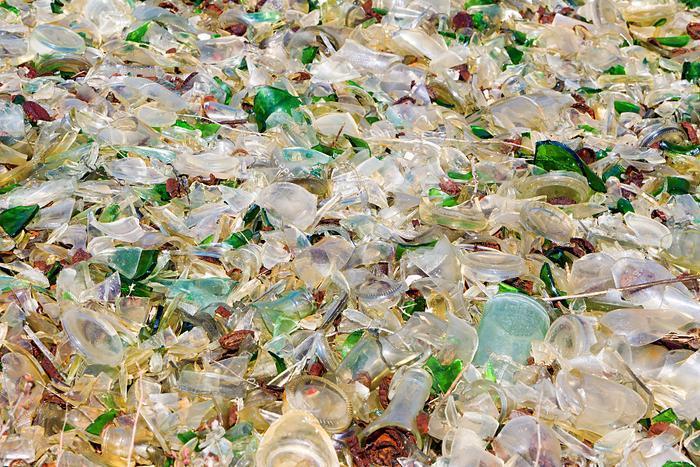 We're a disposable society. It might not be so obvious unless you visit a landfill.
Or sail across the ocean.
Debris, in particular plastic debris, has been piling up on the 7 seas, largely out of view of people on land. Rotating ocean currents have produced so-called "garbage patches," creating vortexes of trash.
Now, scientists have quantified the mounds of floating plastic trash and traced it back to its source.
The research project brought together experts from the University of California Santa Barbara and the Washington, D.C.-based Ocean Conservancy. Lead author Jenna Jambeck, an environmental engineer at the University of Georgia, coordinated contributions from experts in oceanography, waste management and plastics materials science.
At best, 4.8 million tons
The study calculated that more than 4.8 million metric tons of plastic waste enters the oceans from land each year. On the other hand, the researchers say that figure may be as high as 12.7 million metric tons.
That's one to three times the amount anyone thought. With all the plastic the world dumps into the ocean we could be constructing a floating island nation.
"Using the average density of uncompacted plastic waste, 8 million metric tons -- the midpoint of our estimate -- would cover an area 34 times the size of Manhattan ankle-deep in plastic waste," said co-author Roland Geyer, an associate professor at UCSB's Bren School of Environmental Science & Management. "Eight million metric tons is a vast amount of material by any measure."
In fact, it is the same amount of plastic produced throughout the entire world in 1961. Where is it coming from? Not where you might think.
Worst offenders
The study found that countries with coastal borders -- 192 in all -- discharge plastic into the world's oceans and the largest quantities are estimated to come from a relatively small number of middle-income, rapidly developing countries.
The investigators found that just 20 countries accounted for 83% of the wayward plastic waste. Once dumped in the ocean, they say, it's probably there to stay.
"Large-scale removal of plastic marine debris is not going to be cost-effective and quite likely simply unfeasible," said Geyer. "This means that we need to prevent plastic from entering the oceans in the first place through better waste management, more reuse and recycling, better product design and material substitution."
Without efforts to reduce the flow of plastic into the world's oceans, we can expect the floating piles to get bigger – a lot bigger. To put it into terms we can get our arms around, Jambeck says in 2010, if you put all the floating plastic into grocery bags, there would have been 5 bags of plastic for every foot of coastline in the world.
By 2025, she says there will be 10 bags of plastic for every foot of coastline.
"So the cumulative input by 2025 would equal 155 million metric tons," she said.
The researchers found that a country's population size and the quality of its waste management systems is linked to the ocean-flowing plastic it produces. In order to reverse this environmentally-destructive trend, the study concludes there needs to be a global effort reduce overall waste and adopt better management strategies.
---