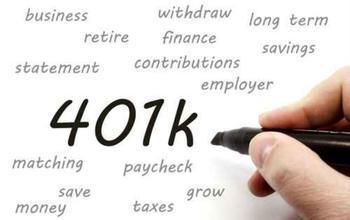 How much do you need to retire? Thirty-seven percent of Americans say they think they'll need $1 million or more. To say that this is at odds with reality is an understatement, since only 20 percent of workers have saved $250,000 or more; 24 percent have saved $1,000 or less.
The rather sobering figures come from the 27th annual Retirement Confidence Survey conducted by the Employee Benefit Research Institute (EBRI).
Not only are most of us woefully short of our goal, many of us don't even have a goal. The survey found that only 41 percent of American workers have even bothered to work up an estimate of what they'll need to survive retirement.
"I continue to be struck by the relatively small share of workers who do formal retirement planning. Use of a financial advisor increases with age and income, but just 23 percent of workers say that they have spoken with a professional advisor about retirement planning and only 1 in 10 report they have prepared a formal plan for retirement," said Lisa Greenwald, assistant vice president of Greenwald & Associates, and co-author of the report. 
"Some of these critical retirement planning steps don't cost workers anything, like estimating Social Security or thinking through what your expenses may be in retirement," Greenwald notes.
Great unknowns
The lack of planning is perhaps understandable, though, given the big unknowns one faces in trying to arrive at an estimate. The most obvious shortcoming is that we don't know how long we'll live. Some people turn 65 and promptly drop dead, while others live into their 90s. Either way, this has a big impact on your savings.
The other great unknown, of course, is healthcare. No one knows from one day to the next when the nation's healthcare policy is going to be a year or a decade from now. For that matter, many people don't know what it is today, including elected officials who are in charge of it.
Despite this uncertainty, six out of 10 workers say they are very or somewhat confident about having enough money for a comfortable retirement, down from 64 percent last year. 
Three in 10 workers say that preparing for retirement is stressful and 30 percent also say that fretting about retirement while at work is making them less productive. More than half of these stressed-out workers believe they would be more productive at work if they didn't spend time worrying. 
Retirees more confident
Interestingly, people who have already retired are more confident than those who are still toiling away. The survey found that 79 percent of retirees are very or somewhat confident about having enough money to live comfortably throughout their retirement. 
This is a finding that has cropped up in other studies. It is usually ascribed to the fact that, once they retire, workers find their cost of living is reduced more than they had expected. After all, retiring usually eliminates or reduces commuting, lunching out, clothing and dry cleaning, and other daily expenses that may seem small but add up quickly.
What would help workers become better prepared? Among all workers, about half say that retirement planning (53 percent), financial planning (49 percent), or healthcare planning (47 percent) programs would be helpful in increasing their productivity at work while making it more likely they would get their affairs in order.
Also, 73 percent of workers who are not now saving for retirement say they would be at least somewhat likely to save if contributions were matched by their employer. Approximately two-thirds of non-saving workers say they would be likely to save for retirement if automatic paycheck deductions, at either 3 percent or 6 percent of salary, were used by their employer.