---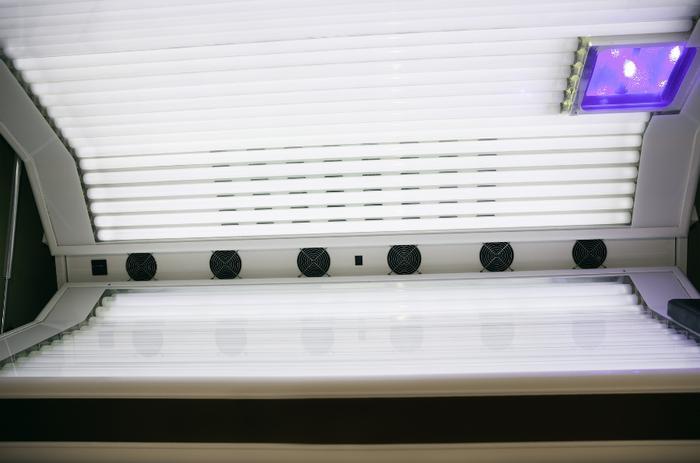 In its marketing for its premier Black Card level membership, Planet Fitness will no longer include "unlimited" tanning.
That's the result of an agreement late last month with the New York Attorney General's office, which investigated the tanning operations at the 98 Planet Fitness gyms in the state.
The company and its franchisees also agreed to provide adequate training to employees who oversee indoor tanning services and not to make health-related claims to promote red lamp devices. The company also agreed to pay $50,000 in costs and penalties.
"This agreement is part of a continuing effort to protect consumers from the documented skin cancer risks of indoor tanning," said New York Attorney General Eric Schneiderman. "I am especially concerned with rising cancer rates associated with indoor tanning, particularly for young people, and businesses that offer indoor tanning should market their services truthfully."
Raises cancer risks
Schneiderman says indoor tanning increases the risk of melanoma, the deadliest form of skin cancer – which is responsible for 9,000 deaths in the United States each year. Indoor tanning has also been linked to the risk of other skin cancers such as basal cell carcinoma and squamous cell carcinoma. While usually not fatal, these cancers can cause noticeable disfigurement.
Schneiderman says UV exposure can also harm the immune system and cause premature skin aging. New York State tanning law currently prohibits tanning for children under 17 and requires parental consent for children between the ages of 17 and 18.
Investigators from Schneiderman's office visited several Planet Fitness franchise locations that offer tanning services and reported numerous violations of New York State tanning laws. Alleged violations included failure to provide required warnings and acknowledgment forms to consumers and failure to provide protective eyewear at no additional cost.
Red light devices
A number of Planet Fitness locations offered LED or red light Beauty Angel treatments that were advertised as providing various health related benefits. However, Schneiderman says these red lamp devices are approved only for cosmetic purposes by the FDA.
Planet Fitness and its franchised locations have stopped promoting red lights for medical or health benefits after being notified of its potentially false and misleading advertising of these services.
The Centers for Disease Control and Prevention (CDC) agrees that indoor tanning is dangerous, especially to young people.
"Although indoor tanning devices operate on a timer, the exposure to UV rays can vary based on the age and type of light bulbs," the agency said. "Indoor tanning is designed to give you high levels of UV radiation in a short time. You can get a burn from tanning indoors, and even a tan indicates damage to your skin."
A 2014 study led by California medical researchers estimated that more than 400,000 cases of skin cancer may be related to indoor tanning in the U.S. each year, causing 245,000 basal cell carcinomas, 168,000 squamous cell carcinomas, and 6,000 melanomas.  
Thanks
Keep an eye on your inbox, the lastest consumer news is on it's way!
Unsubscribe easily whenever you want
---