---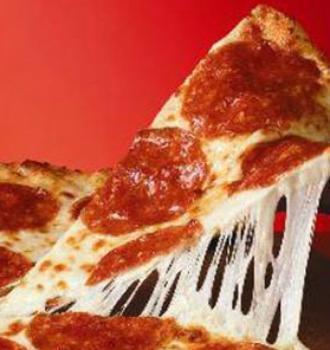 Looks like your neighborhood Pizza Hut will be among the businesses open and running on Thanksgiving Day — which is great for anybody desiring a pizza this Thursday, with the possible downside of being unpleasant for Pizza Hut employees who maybe wanted to spend the day with their families instead.
In Elkhart, Indiana, former Pizza Hut manager Tony Rohr says he was fired over his plan to close his store on Thanksgiving so his employees could take the day off.
Rohr told WSBT News that the company mandated all stores stay open for the holiday, a policy he objected to at a managers' meeting. "I said, 'Why can't we be the company that stands up and says we care about our employees and they can have the day off? …. Thanksgiving and Christmas are the only two days that they're closed in the whole year and they're the only two days that those people are guaranteed to have off and spend it with their families."
Although that "guarantee" isn't as ironclad as it used to be; more and more restaurant and retail employees do not have those holidays off, as more and more businesses stay open then.
WSBT reports that, in response to Rohr's objections, Pizza Hut executives pointed out that their decision to open on the holiday isn't out of line with their competitors' policies (true).
There is also some disagreement regarding exactly how and why Rohr left his Pizza Hut employment: Rohr says he was fired, whereas Pizza Hut says he quit.
---