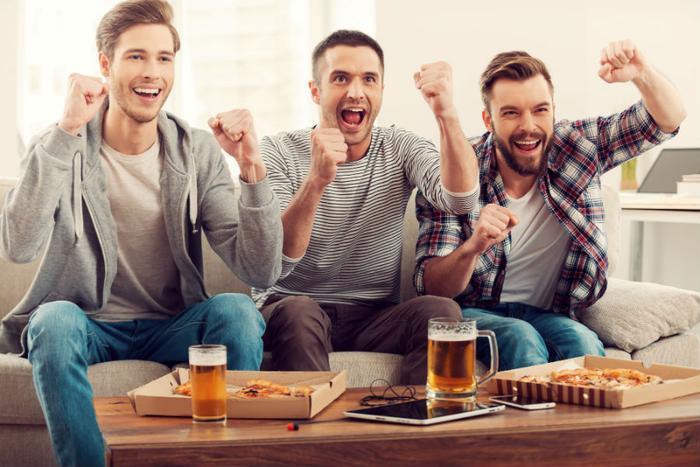 Just ahead of February's Super Bowl, Pizza Hut has announced that it's expanding its beer delivery program.
By mid-January, beer delivery will be available at nearly 300 locations in Florida, Iowa, Nebraska, North Carolina, Ohio, California, and Arizona. By summer, a total of 1,000 locations will be equipped with the ability to deliver six-packs of beer alongside a customer's pizza order.
Pizza Hut started testing the program in late 2017 as a way to boost sales and stay competitive with Domino's, which boasted more sales than Pizza Hut for the first time last year.
Currently, Pizza Hut is the only pizza chain in the U.S. to offer a beer delivery service. By May of last year, the service had been rolled out to nearly 100 of the chain's 7,500 locations.
Positive feedback
The beer delivery option has been well-received by consumers, according to Pizza Hut executives. In an interview with CNN Business, Marianne Radley, Pizza Hut's chief brand officer, said the "positive feedback ... is a big driving force behind this expansion."
Radley added that new customers have started ordering from Pizza Hut because of the service. She also noted that the timing of the expansion, just ahead of the Super Bowl LIII game in Atlanta, is no coincidence.
"As the official Pizza Sponsor of the NFL, we've been celebrating football fans all season long, so it only makes sense for us to bring more customers the beloved combo of pizza and beer ahead of the Super Bowl," Radley said in a statement.
Beers available to order through the service include Blue Moon, Bud Light, Budweiser, Busch Light, Coors Light, Corona Extra, Kilt Lifter, Michelob Ultra, Miller Lite, Miller High Life, Shock Top, and Stella Artois.
Prices vary depending on availability and location but typically range from $3 to $5 for a 2-pack and $6 to $12 for a 6-pack.